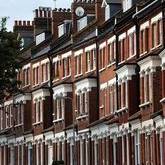 Members of consumer group Which? can now get free mortgage advice on every available home loan.
Many brokers only recommend mortgages that earn them commission from lenders, to cover their costs, and therefore often exclude advice on deals only available direct from banks and building societies.
Some 47% of all mortgages are available direct only, according to information provider Moneyfacts, compared to fewer than a quarter in April 2007.
A total of 36% are currently exclusive to brokers with the remainder available via both channels.
If Which? recommends a mortgage that advisers can access (meaning the lender pays commission) it will complete the application for you. If it's a direct only deal, it can help you fill out the paperwork but you must approach the bank or building society to apply.
Which? Mortgage Advisers, launched today, is a telephone-based service available to all 750,000 Which? members, plus their friends and family.
Anyone can join simply to get advice but it will cost a typical £9.75 a month for membership, though it can be cancelled at any time.
Many brokers charge a fee of a few hundred pounds for mortgage advice, though some are fees-free.
Fully qualified
Which? says its advisers are fully qualified, even though it has no pedigree in this area. Its primary role is as a lobby group and a provider of consumer information.
The group says its advisers are paid a salary and will not see a penny of the fees some lenders pay. Any commission earned will fund the service with profits going towards campaigning work Which? undertakes, it adds.
Commission is a hot topic at present with the Financial Services Authority, the City regulator, wanting to ban it over fears some advisers recommend products based on the amount they earn. Critics say this could drive many consumers to banks that don't offer independent advice.
While the Which? service is free to members, consumers will have the option of paying a fee of 0.5% of the loan value in case they are worried any commission Which? earns could influence its advice. Any commission on a deal where a fee is paid will be given to the customer.
'Full picture'
Which? commercial director Chris Gardner says: "Choosing the right mortgage can be a difficult decision so we're offering advice from someone people can trust and who gives them the full picture."
You can get completely fees-free advice from many local brokers and national outfits such as London & Country.
However, they may not recommend all available mortgages and you may have to do some extra work yourself to find all available deals.
David Hollingworth, from London & Country, says: "I think the Which? move goes to endorse the fact borrowers need advice in the current market."
We are currently reviewing our Cheap Mortgage Finding guide to review all your options given the recent changes in the market.
Further reading/Key links
Mortgage cost-cutting guides: The Remortgage Guide, First-time Mortgage Guide, Cheap Mortgage Finding, Ditch My Fix?
Get help: Mortgage Arrears, Redundancy Help