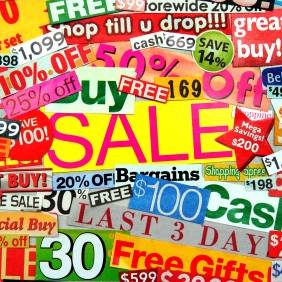 The high street is already teeming with sales but the real bargains won't kick in until Boxing Day.
That's not the only reason to find discounts next week. A VAT hike on 4 January from 17.5% to 20% means prices will rise then by 2.1%, assuming retailers pass on the additional costs.
So if you're planning on spending, wait for the 'Golden Week' from 26 December to 3 January when you should get the best of both worlds (see MSE's High Street Sales directory).

But don't assume all sales are on the money. Here are our top tips to spotting and snapping the bargains:
Don't be seduced by sales

Before you get carried away with the offer at one store, consider that you could still save cash by ignoring it. Do the following:
Use the Money Mantras

Will I use it?
Is it worth it?
Is it cheaper elsewhere?
If you won't use it or can't afford it, even sales goods aren't worth it.
Know your rights

Reduced prices don't mean reduced rights. The Sales of Goods Act still applies even on items bought in the sale.
Items must be of satisfactory quality, as described, for purpose and last a reasonable length of time. Arm yourself with MSE's free consumer rights wallet print out so you can instantly refer to it when shopping.
Haggle, haggle, haggle!

The January sales are a prime time for haggling as stores are keen to shift stock to reclaim space for new items. Even big high street stores are willing. Make sure you approach someone with the authority to say yes and turn on the charm.

If buying electricals, a top tip is to buy a warranty as a bargaining tool. Even if you don't want the warranty, you're legally free to cancel within 45 days of purchasing it.
Sales staff have weekly, monthly or quarterly targets on the amount of warranties they can sell. Reaching this target is often crucial to them, so it gives consumers a real bargaining tool on products they're likely to flog cover with.
Further reading/Key links
Cut costs: MegaShopbot, High Street Haggling, Cheap Online Shopping