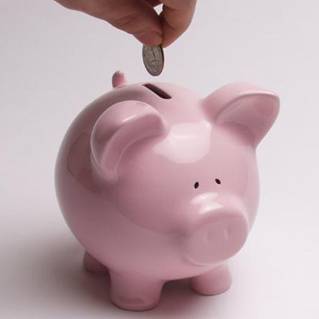 Savers who want easy access to their cash can now earn 3% interest via a new deal from Northern Rock.
While such a figure may not get too many excited it is the first time since June a standard easy access account has broken the 3% mark, according to data firm Moneyfacts (see the Top Savings guide).
The Northern Rock E-saver (issue 4) pays 3% for a year after which it will drop to 1%.
You need a decent chunk of savings to qualify as the rate is only paid on balances between £10,000 and £100,000.

If the balance drops below £10,000, the interest paid will plummet to a pitiful 0.1%.
If you don't have enough to qualify, the Post Office Online Saver pays 2.9% on deposits from £1. The rate includes a 1.25% bonus for a year.
Fixed savings pay more
You can boost the interest earned by fixing your rate but that means your money is usually locked away for the term of the account – between one and five years – meaning such offers are unsuitable for those who may need quick access.
If you fix, you won't benefit if the Bank of England base rate rises, though you will be shielded from providers dropping rates at their whim, which can happen.
Those who fix for a year you can get 3.2% from Barnsley Building Society, while a two-year fix from the Post Office could net you 3.65%.
The highest current fixed rate comes from the AA which is offering 4.5% for five years.
Further reading/Key links
Top deals: Top Savings, Cash Isas, Isa Transfers