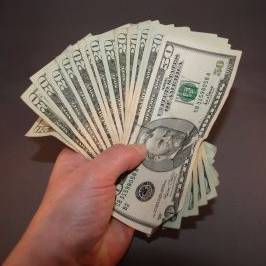 Two men were arrested today by detectives investigating the collapse of a failed currency company that went into administration owing around £20 million to customers.
The men, aged 68 and 70, were arrested by members of Devon and Cornwall Police's economic crime unit investigating the failure of Crown Currency Exchange Ltd and Crown Holdings (CCE).
Police say they cannot confirm any names as no charges have been made.
More than 13,000 people were left without their travel cash when the company called in administrators in October.
At a creditors meeting last week, Paul Clark, from joint administrators MCR said it could try to seize some assets of director Peter Benstead, 68, to add to the pool of cash to pay victims, if evidence emerges of wrongful trading.
They are also investigating the role of ex-director Edward James, 70.
MCR says more than 8,000 victims of the company have so far lodged claims, including some who have lost between £100,000 and £400,000 each.
The claims relate to several customers who used CCE for large transactions such as property deals abroad.
Administrators say claims to date total nearly £16.5 million, with most transactions being between £100 and £20,000.
Victims are relying on the administrators recovering as much cash as possible.
It is thought customers may only receive a fraction of cash lost as administrators have also not been able to raise cash by selling the firm as a going concern.
The firm was not regulated and not covered by compensation schemes.
Devon and Cornwall Police say a criminal investigation into the actions of the company directors had been launched and search warrants were executed in Cornwall and Glastonbury, Somerset.
Detective Inspector Paul Bean, from the force's serious and organised crime branch, says: "It is expected that this will be a protracted inquiry that may take many months.
"It is anticipated there are approximately 13,000 victims.
"Devon and Cornwall Police are liaising with both MCR, the administrators responsible for the affairs of CCE, and The Crown Currency Action Group in order to obtain contact details of these victims."
CCE, based in Hayle, Cornwall, allowed customers to pre-order foreign currency at today's prices up to a year in advance.
It was set up in 2004 by husband and wife team Peter and Susan Benstead.
Further reading/Key links
Get cheap overseas cards: Cheap Travel Money
Administration latest: Crown website