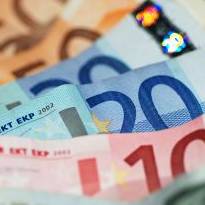 The administrators investigating the collapsed foreign exchange group Crown Currency Exchange could try to seize some assets of director Peter Benstead to add to the pool of cash to pay victims.
At yesterday's official creditors meeting, they said Benstead may have to pay himself for the mess that has left 13,000 creditors (those owed money) without a combined £20 million in currency they had paid for, but only if firm evidence of wrongful trading materialises.
Last month's creditors report lists a £900,000 home Benstead owns in Cornwall though it is unclear what other assets he has.
The administrators, MCR and SPW, stressed any action would not be straightforward.
They said their initial investigations indicate the company traded while insolvent for over a year (see the Crown goes into administration MSE News story).
It was also revealed at the meeting that because of Crown's risky business model there was a chance it could fail. The administrators also laid bare the company's desperate attempt to cling to life in the final days.
On action against Benstead, lead administrator Paul Clark, from MCR, explained: "There is a mechanism where a liquidator can apply to court and for the directors to be asked to contribute to the loss.
"There is a prospect of that but it is not common and is difficult to bring to court but it appears that may be necessary here."
Only Benstead is listed as a director on the creditors report but there is confusion regarding the role of former director Edward James.
The administrators say he resigned last December but only filed that resignation at Companies House on 27 September, the same day Crown met with SPW to admit its dire financial state.
Like with Benstead, James, if shown to be a director at the time, would only be liable if his actions led to any form of wrongful trading.
Risky business model
Attendees were told of Crown's dangerous business model that meant there was a risk it could collapse.
Harold Sorsky, from SPW, explained that the company took in around £100 million per annum in recent years in customers' money to buy currency but lost between 7% to 9% per trade because the rates were "too good to be true".
He added: "On the transactions we have seen they were offering ridiculous rates. I asked Peter [Benstead] who set the rate and he said he did.
"Was he taking a chance or was he taking as much money as quickly as possible [in customer transactions] where there was going to be a day the chickens came home to roost?"
Asked how long he had been trading while insolvent, Clark said he couldn't be certain but it was over a year. Sorsky estimated 18 months.
How much will victims get back?
The majority of transactions total between £100 and £20,000 though a few are worth between £100,000 and £400,000.
The bad news for victims is that unless any money is recovered from the director(s), or unless any other funds are uncovered, creditorsare unlikely to see more than 15% of their money when the company's assets are distributed, which is still months off.
The administrators said Crown's assets appear to be little more than the £3.6 million in cash and equipment detailed in the creditors report.
It owes £20 million to customers and £154,700 to the taxman. This indicates an 18% payout on first glance after the company goes into liquidation (the next stage), but administrators fees, which already total around half a million pounds, must also be deducted.
The £3.6 million does not include Benstead's property.
The meeting heard that the administrators are investigating the whereabouts of around £1.8m they say "left the accounts in suspicious circumstances".
Sorsky said: "We are going through every document to find out where the money has gone.
"The only problem is that as it's a cash business so we can't track cash but if money has gone through a bank account we will find it."
The administrators are still to decide whether those who paid for currency between 29 September and 4 October will get priority treatment when funds are distributed.
Around £1.4 million of cash was paid into Crown's accounts in that period which marks the day the company informed its bank, Barclays, it was in the mire, at which point the accounts were frozen, and it eventually going into administration.
Clark added: "This is a complex area of law."
Last few days
Sorsky also revealed how Benstead continued trading even after admitting to SPW on 27 September that the business was in dire trouble.
He explained: "I met with Peter on the 27th. He wanted me to hold his hand when he went to the bank.
"I told him then he should cease trading but he did not make the decision until two days later. Although we told him otherwise he was convinced Barclays would foot the bill. He was in shock when Barclays froze the accounts."
'I lost £24,000'
Among the 70 or so victims of the company's collapse who braved the bitter winter conditions to attend the Birmingham meeting, many told of their sadness at losing tens of thousands of pounds.
One told the audience: "I have lost £24,000. I have tried to put it behind me and get over the anger and frustration.
"The money was to be used to build a cottage and was 30% of my lifetime's money. It is a lot of money and I need to borrow £25,000 now."
We asked Benstead for his thoughts but his representative said it would be "inappropriate to comment given the circumstances".
Further reading/Key links
Get cheap overseas cards: Cheap Travel Money
Administration latest: Crown website