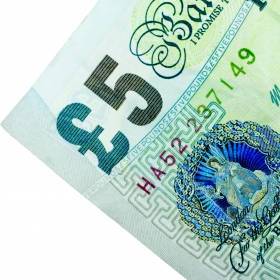 Asda has launched an ambitious guarantee to be at least 10% cheaper than its supermarket rivals.
If it falls short, it will refund the difference. However, the promise has flaws and the reclaiming process requires effort (see the Supermarket Shopping Guide).
How the guarantee works
The 'Asda Price Guarantee' scheme states the majority of each basket of Asda shopping will cost 10% less than the cheapest competitor.
The guarantee includes branded and own label items. The previous promise was to be 8% cheaper.
However, the catch is Asda will only compare 15,000 products that have been chosen by Trading Standards as 'comparable items'. This represents 70% of the store's stock so ineligible goods will be excluded.
For instance, if you purchased an Asda own brand lasagne which had a different weight to Sainsbury's lasagne this would not form part of the comparison.
Archna Luthra, MoneySavingExpert.com consumer analyst, says: "This is a smart marketing move from Asda as it encourages loyalty and repeat spending as the refund is in its own vouchers.
"While good for those who shop at Asda, it's a fiddly process that depends on you being disciplined. Far more savings are possible by using online discount vouchers and by downshifting to the next brand level below the one you use."
How to check prices and (possibly) grab a voucher
Activating the guarantee is a three-step process:
Keep the receipt. Then, after 9am the next day log onto Asda.com/priceguarantee to enter the receipt details.
Using software from independent price checking site Mysupermarket.co.uk, Asda will calculate how much your grocery shop would have cost at each of the other major supermarkets.
If Asda isn't at least 10 per cent cheaper than the cheapest rival, it will refund the difference in the form of a printable voucher redeemable in store. It will be the difference between what you paid and what you should have paid, plus 1p, if the basket was 10% cheaper than the nearest rival. So if the rival basket came in at £100 and you paid £95, you'll get a £5.01 voucher as if it were 10% cheaper you should have paid £90.
Shoppers can also save hundreds of pounds a year by taking the 'Downshift challenge'.
This is where you try a brand level down to what you are used to. Our research has shown, after trying, consumers typically save 15% off their annual bill, even after going back to some more expensive items (see our Supermarket Shopping Guide).
Further Reading/ Key Links
Cut costs: Supermarket Shopping Guide, Cheap online shopping