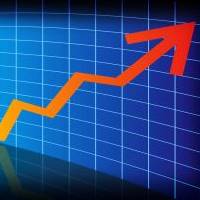 The rate at which prices have risen jumped further last month, with more increases expected.
The Retail Prices Index inflation measure, which estimates the rising cost of everyday goods over the past year, stood at 4.8% in December, up from 4.7% in November (see Top Savings).
The Consumer Prices Index, which excludes housing costs, rose from 3.3% to 3.7% last month. Many economists expected the rate to rise to 3.4%, still well above the 2% target.
Experts stress that with VAT rising this month from 17.5% to 20%, the next set of figures for January could be even higher given the cost of many goods will jump by another 2.1%.
This could put added pressure on the Bank of England to hike the base rate which stands at an historic 0.5% low and has done since March 2009. The general theory is that a higher base rate helps control inflation.
While a rise would be welcomed by savers, most borrowers would see a hike in mortgage costs, either soon if on a variable deal or when they switch to a new deal after a fixed offer expires (see The Remortgage Guide).
High inflation, while rates remain low, is bad news for savers as few deals over the past year have paid anything like 4.8%, especially as the interest earned on most accounts is taxed. The top account available to all is at 4.75% (3.8% after basic rate tax) from Coventry Building Society but to get this you must lock your money away for the five-year term.
Base rate to rise?
The Confederation of British Industry (CBI) predicted last month high inflation will force the Bank of England to raise interest rates gradually in the spring from its historic low to hit 2.75% by the final quarter of 2012.
Other commentators believe rates will stay frozen in 2011.
Martin Lewis, MoneySavingExpert.com creator, says: "We're getting close to the tipping point with inflation now. Prices are rising so much more quickly than average earnings and savings growth, that these rises are seriously hitting people's standard of living. And all this is before the VAT rise has even touched the figures.

"This may mean the spectre of interest rate rises are starting to loom – good for savers, costly for debtors. How much longer can the Bank's Monetary Policy Committee keep rates low when their main charge is to keep inflation down, when the latter just isn't happening?"
The inflation rises were driven by a 1.6% increase in the price of food – the highest rise for a November to December period – and 3.6% rise in transport costs, the highest ever monthly increase on record.
Why inflation is bad news for workers
The Incomes Data Services (IDS) says pay settlements in the public services have declined markedly in 2010, with a typical increase of just 0.75% over 2011, compared to an average 2% rise from private companies.
This is well below the 4.8% inflation figure meaning most workers experienced pay cuts last year in real terms.
Say you earn £25,000 a year now and get a 2% pay rise, your new salary is £25,500. But if prices rise by another 4.8% this year, you will need £26,200 to buy the same goods that £25,000 would buy you now. In this very simplistic example, you are £700 worse off a year.
The IDS predicts public sector pay awards to fall further in 2011 when government spending cuts begin to bite, with private sector pay increases accelerating, partly due to demands by employees due to rising costs.
Why inflation is bad news for savers
People saving money keep it for a rainy day or a special purchase, but also to make that cash grow.
While it will grow even on a 0.01% interest rate, if prices rise by 4.8% in the coming year, your cash will buy you a lot less in 12 months than it does now.
Imagine you've £1,000 in the top 2.9% easy access savings account, after (basic rate) tax you'd have £1,023.20 in a year – as you've earned £23.20 interest.
Now suppose that £1,000 is enough for ten weekly supermarket trips. If prices rise by 4.8% next year, you'd need £1,048 to buy the same goods.
So although your savings might have grown, the impact of inflation means what you can buy with the money has fallen, meaning your cash is losing value.
While inflation tracks the previous year's prices savers opening a new account are more interested in prices for the coming year.
If the base rate rises, and if this translates into higher returns on their nest eggs, life will be easier for savers.
Further reading/Key links
Best rates: Top Savings, Top Fixed Savings
Mortgage cost-cutting guides: The Remortgage Guide, First-time Mortgage Guide, Cheap Mortgage Finding, Ditch My Fix?
Get help: Mortgage Arrears, Redundancy Help