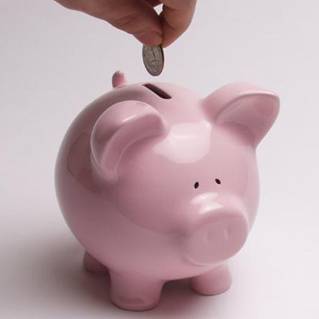 The Bank of England base rate may have been held at 0.5% yesterday but some economists predict it could rise this year, so what should savers do with their cash?
The top deals are currently found on fixed rate accounts where your money is normally locked away for the term of up to five years (see the Top Savings Accounts guide).
But the shorter the term, the lower the rate. The top five year fix pays 4.75% before tax from Coventry Building Society, while the highest paying one-year fix is from Firstsave at 3.25% before tax.
The best easy access variable rate from the Post Office pays a pre-tax 2.9%.
If the base rate rises, so too could the returns on variable accounts so those on a fix may miss out.
The Confederation of British Industry (CBI) predicted last month high inflation will force the Bank of England to raise interest rates gradually in the spring from its historic low to hit 2.75% by the final quarter of 2012.
Other commentators believe rates will stay frozen in 2011.
The truth is that no-one knows what will happen to rates which makes the decision process more difficult.
What should savers do?
Dan Plant, MoneySavingExpert.com money analyst, says: "If there is any chance you may need the money during the term, fixing is the wrong choice, regardless of what happens to interest rates.
"If you won't need access, it's your call but think carefully that the longer you fix for the greater the risk that base rate could rise, meaning other savings rates may jump too."
Michelle Slade, from data firm Moneyfacts, stresses a rise in base rate won't necessarily translate into higher savings returns.
This is because variable rates, unlike tracker mortgages, are not tied to base rate, though they tend to follow it in a general sense.
Slade says: "Savers locking into short term deals shouldn't lose out significantly by any rate rises.
"While it may not seem it to savers, providers are paying higher saving rates than we would normally expect for a base rate of 0.5%.
"It could be that as base rate rises providers will look to reduce this margin and may only pass on part of any base rate increase to savers."
'Only fix for the short term'
She says those who believe base rate will rise shortly should opt for a variable rate or short-term fix of a year.
She adds: "Those tempted by the higher rates on longer term deals may find themselves locked into what becomes an uncompetitive rate if the base rate increases by 1% or 2% in the latter years of the deal.
"If savers really want to ensure they benefit from rate rises as they happen then they may be better off opting for a variable rate account over a fixed rate one."
'Spread your cash'
Andrew Hagger, from financial website Moneynet, says those with a decent chunk of savings should split their pot to hedge their bets.
He says: "Expert opinion seems to be divided with some people suggesting this year whereas others have said no move until 2014. I disagree with the latter and think that due to rising inflation we may see a couple of small rate rises before the end of 2011.
"I'm sure it will be a gradual process with quarter percentage point rises so as not to upset the fragile state of the economy, but at the same time don't expect banks to pass on any rate increases in full.
"Rather than put all your eggs in one basket it may be worth hedging your bets and splitting your savings portfolio across, say, one, two and three year terms.
"That way you will have a portion of your savings maturing every year for the next three years and you can make an informed decision based upon the interest rate sentiment at that time."
Further reading/Key links
Top deals: Top Savings, Cash Isas, Isa Transfers