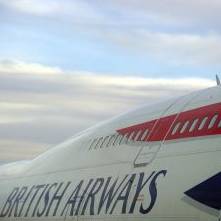 British Airways is set to raise long haul air fares tomorrow, leaving passengers with just a few hours to beat the increase.
The airline will hike its fuel surcharge, which makes up part of the ticket price, by up to £34 for a return trip in what will be the second fuel surcharge jump in two months.
Passengers booking an economy or premium economy ticket will pay £12 more per flight (£24 for a return).
Business class and first class costs will rise by £17 per flights (£34 return).
Anyone with a pre-existing booking for travel from tomorrow will not have to pay extra.

There will be no fuel increase to any British Airways short haul services. These are classed as anything to Europe and most of North Africa.

BA blames a rise in the price of oil and jet fuel during the past two months.
BA introduced a £20 fuel surcharge rise in December.
Find cheap flights
Even before the rise, BA won't necessarily be best value. If you are after the cheapest fare, do a comparison using sites such as Kayak.co.uk or Travelsupermarket.com (see the Cheap Flights guide for full info).
Once you've found a flight, go to booking website Opodo and search for it again as it is offering £20 off flights of more than £200, so factor that discount into the overall calculation.
Enter the code FLY4LESS in the promo code box to get the money off, though it is limited to the first 50,000 travellers so could expire at any point.
If you're an American Express card holder, you can beat this and grab £35 off £200+ flights at Opodo. Just enter the code AMEXFLY in the promo code box before 31 March.
Opodo charges a 2% credit card fee so also factor this into the overall calculation. On a £500 flight, that's a £10 charge.
Further reading / Key links
Fly for less: Cheap Flights, Budget Airline Fee-Fighting