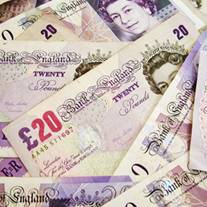 Some of Britain's biggest banks and financial powerhouses pledged their support to an all party parliamentary group (APPG) on financial education at its launch event last night.
The APPG, launched by Conservative MP Justin Tomlinson, Personal Finance Education Group (Pfeg) head Wendy van den Hende and MoneySavingExpert.com founder Martin Lewis, had 172 members by lunchtime today.
The huge weight of numbers makes it one of the largest APPGs ever (see the Financial Education guide).
Its call is for compulsory financial education in schools to ensure young people understand money, consuming and debt.
It has formed in response to the debt-ridden financial crisis and rise in tuition fees.
The full list of names of supporting MPs has not been disclosed, as is usual for APPGs.
Huge backers
Big name supporters of the group include insurer Aegon, banking giants Barclays, HSBC and Lloyds Banking Group, as well as Nationwide Building Society.
Speaking at last night's launch, Aegon chief executive and Pfeg chairman Otto Thoreson told MoneySavingExpert.com: "To be able to engage with all parties is fantastic.
"We have to make sure there is an understanding about the subject so young people are able to keep track of their expenditure.
"This is not all about complex financial products but about the basics to give people the confidence to ask questions so they get the right products and understand how their money works."
Lloyds was another firm present at the launch. Its financial inclusion head Graham Lindsay says: "We know first-hand financial literacy is a vital part in helping young people juggle their financial priorities, complete their education and improve their life chances.
"That's why we wholeheartedly endorse the APPG's mission to make financial education compulsory in schools."
Meanwhile, Nationwide Building Society head of corporate responsibility Annette Kerlin added: "Given the financial crisis, it is more critical than ever to ensure young people look after their finances for their sake but also for the greater good of the country."
How financial education nearly happened
Compulsory financial education in schools was on the Labour government's agenda. Youngsters would have been taught about debt from September 2011 but legislation could not go through in time before last May's general election.
Shadow Minister for young people Iain Wright said at the launch: "Financial education is so important and it was so disappointing it didn't go through last year.
"People need to know what an APR is, what a mortgage entails and much more so they are confident about their financial future."
Further reading/Key links
Financial education: Teen Cash Class
Student loans MoneySaving guide: Student Loans 2010/11
Student finance guide: Student MoneySaving
Student loans tool: www.studentloanscalculator.co.uk
Student loan help: Should I pay off my student loan?