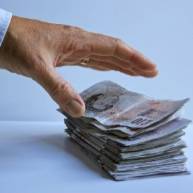 Mortgage borrowers will get redress as a result of irresponsible lending after the City watchdog issued its first ever fine for this offence.
The Financial Services Authority (FSA) has slapped DB Mortgages, part of investment banking giant Deutsche Bank, with an £840,000 penalty and ordered it to repay approximately £1.5 million in compensation.
Part of that payout to consumers will involve compensation for poor lending practices (see the Mortgage Arrears guide).
Some industry figures have claimed for years that the pre-credit crunch mortgage boom saw a flood of irresponsible lending which could trigger mass compensation in future.
The FSA identified that DB:
failed to show that customers could afford mortgages where the term continued into retirement;
failed to consider whether there were cheaper deals available for customers seeking self-certified mortgages;
failed to ensure customers had thought about where they would live at the end of the term if they needed to sell their home to pay off an interest-only mortgage.
DB, which largely sold home loans to the self-employed and those with patchy credit records, is writing to all 7,967 customers it sold mortgages to while it was lending between 2006 and 2008, but it is up to borrowers to contact the firm in response if they feel it is guilty of any of the above offences.
DB and the FSA say it is too early to identify what consumers will receive, and under what circumstances, if they were sold to irresponsibly. Where a consumer contacts DB it will investigate.
Excessive arrears fees
The other part of the £1.5 million compensation package will be for excessive arrears fees.
The FSA has identified that DB often charged a fee on multiple occasions when repeatedly trying to take payment via direct debit in a short period. It also discovered the lender charged excessive fees for instructing solicitors and where a customer failed to keep up with payments.
Anyone charged excessive fees will be written to and offered compensation as part of the mass mail out.
DB has also set up a helpline on 0800 083 1203 for those who want further information. If you're an ex-customer who has moved home it is worth calling that number in case DB cannot track you.
Margaret Cole, FSA managing director of enforcement and financial crime, says: "This is the first time that we have taken enforcement action against a firm for irresponsible mortgage lending. Firms need to understand that we will not tolerate lax lending practices and unfair treatment of customers in arrears."
A statement from DB says: "Following the identification of the issues raised by the FSA in an industry-wide review started in 2008, DB Mortgages immediately commissioned a third-party review into its lending and arrears collection processes.
"As a consequence, DB Mortgages has improved its oversight of mortgage servicing activities."
Further reading/Key links
Mortgage cost-cutting guides: The Remortgage Booklet, Free Mortgage Booklet, Cheap Mortgage Finding, Ditch My Fix?
Get help: Mortgage Arrears, Redundancy Help