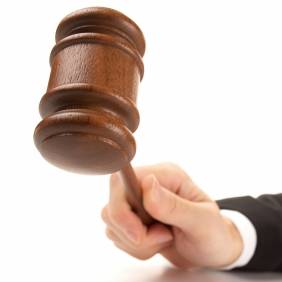 European judges have ruled it is illegal for insurers to offer different prices to men and women.
The overhaul will come into full force in December 2012, in a decision that has been branded "ludicrous".
Car insurance premiums for women under 40 could rocket as they currently pay less than men as they make fewer and lower value claims. The Association of British Insurers (ABI) says women under 25 could pay 25% more for car insurance (see the Cheap Car Insurance guide).
The ABI adds that all women could see a rise of up to 20% for life insurance while men approaching retirement could see an 8% reduction annuity rates, while women's annuity rates could rise by 6%.
Where one gender loses the other is likely to win but not necessarily by the same margin. For instance on car insurance, while women's premiums are expected to rocket, men's costs are unlikely to drop by the same amount.
The European Court of Justice (ECJ) says in a statement: "The rule of unisex premiums and benefits will apply with effect from 21 December 2012.Directive 2004/113/EC1 prohibits all discrimination based on sex in the access to and supply of goods and services."
Why does gender matter?
Insurers use a multitude of factors to determine the prices they charge including age, gender and where you live.
For each variable they determine the likelihood of someone fitting that profile making a claim. The more likely someone is to claim, the more expensive cover will be.
So anyone who lives in a high-crime area is deemed more likely to claim on their car insurance for a stolen or damaged car.
Similarly, as men, statistically, have more accidents they tend to pay more for their car insurance.
Which policies could be affected?
Gender tends to influence the prices paid under the following types of insurance.
Car insurance. Younger men pay more than younger women as they are deemed more likely to have an accident. Premiums tend to even out when people reach their 40s and 50s. Under the ruling, men could pay less, women could pay more.
Term life insurance. Men tend to pay more than women because they often die earlier so there is more chance insurers will pay out early. Under the ruling, men could pay less, women could pay more.
Health insurance. Women tend to pay more than men because they are more likely to visit their doctor when feeling ill and are more likely to suffer from certain chronic diseases. However, the differences are less pronounced than in other sectors. Under the ruling, men could pay more, women could pay less.
Annuities. These are policies where you trade in pension savings for a regular retirement income. Men tend to get more income because they often die earlier so insurers don't have to pay out for as long. Under the ruling, men could see retirement income fall, women could see it rise.
ECJ judgment
The ruling states the gender discrimination ban came into force on 21 December 2007 but it allows member states to continue to use current pricing models for five years, "so long as they can ensure the underlying statistical data on which the calculations are based are reliable".
However, the ECJ adds: "In the insurance services sector, the derogation from the general rule of unisex premiums and benefits is invalid with effect from 21 December 2012."
What the industry says
Car insurance. Graeme Trudgill, from the British Insurance Brokers' Association, says: "Male drivers under 21 are twice as likely to have an accident than a female under 21. The industry will have to change its model and effectively females will now pay a cross subsidy for males on their insurance premiums."
Life insurance. Matt Morris, from adviser firm Lifesearch, says: "It is very unlikely premiums will meet in the middle because there will be huge costs to the industry of re-pricing and updating their systems so everyone will end up paying the higher rate. Everyone loses."
Health insurance. Lindsey Joseph, from the Association of Medical Insurance Intermediaries, says: "The vast majority of PMI insurers don't have different premiums for gender. However, there are a couple of insurers who have used gender pricing."
Annuities. Tom McPhail, from adviser firm Hargreaves Lansdown, says: "This ruling is a seismic event which will fundamentally reshape the retirement landscape. It is now imperative every investor shops around with their pension fund at retirement."
Our view
Martin Lewis, MoneySavingExpert.com creator, says: "This new sexless insurance ruling is a massive game changer.
"With car insurance I think there's some logic to this ban – gender price differences there are based on behaviour. Why should one man pay more because others behaved badly? Would we allow the same to happen based on racial differences?
"However, in the main it is ludicrous. Most cost differences are because women live longer, that's not bias it's biology and there is nothing wrong with factoring that into quotes. For example, it means women get better annuity rates but worse life term assurance costs."
"Luckily, a little common sense prevailed as the ruling won't have full impact for over 18 months, but technically means insurers have already priced wrongly by doing this in the past – as it's a clarification of the law rather than a new law.
"That means it's likely we'll see pricing models start to move before the deadline date as they get compliant. Of course, don't expect men and women's prices to meet in the middle. In car insurance where women under 40 pay substantially less than men, my best estimate is young men's costs will drop a little, women's rise a lot."
Further reading/Key links
Pension help: State Pension Boosting, Free Annuity Guide
Cut costs: Cheap Car Insurance, Home Insurance, Life Insurance
Also see Martin's Should insurance be sexless? blog.
Full ruling: ECJ gender ban