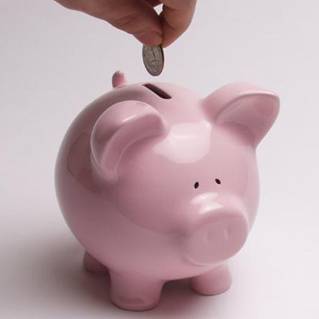 Government-owned National Savings & Investments (NS&I) will re-launch its tax-free, inflation-linked certificates this spring.
The news is a welcome boost for savers who want to guarantee to beat the Retail Prices Index inflation measure, which is currently at a 20-year high of 5.5%.
Other providers offer inflation-linked savings accounts but the interest on these is taxed, unless as part of a cash Isa, so not all savers will beat the rise in the cost of living once deducted (see the Inflation-linked Savings guide).
The NS&I deal is not an Isa even though it is not taxed, so it does not reduce what you save save in a tax-free cash Isa.
The news was buried deep in yesterday's Budget document which stated on page 87 that NS&I would raise £2 billion.
While it didn't explain how, it later emerged this would be via the return of its inflation-beating account.
When will it launch?
There is no launch date yet, with NS&I only stating it will unveil the offer in the next financial year, which begins on 6 April.
When it launches, the deal is likely to prove hugely popular so savers who are interested should get in early in case it closes (get MSE's Free, Weekly Email for updates).
Firm details of the new deal have yet to be released though NS&I says it will be similar, but possibly with slightly different rates, than the hugely-popular index-linked certificate it axed last summer.
The previous NS&I inflation-beater, which was available for either three or five years, paid the annual RPI inflation measure plus a fixed interest sum once a year.
The fixed interest was tiered so you got more the longer into the term you were, though it averaged 1% over three or five years. You were able to save between £100 and £15,000.
You were allowed to take your cash early in year two and beyond and still earn interest up to the month you withdrew. However, if you withdrew in year one you earned no interest.
Why inflation is bad news for savers
People saving money keep it for a rainy day or a special purchase, but also to make that cash grow.
While it will grow even on a 0.01% interest rate, if prices rise by 5.5% in the coming year, your cash will buy you a lot less in 12 months than it does now.
Imagine you've £1,000 in the top 3.01% easy access savings account, after (basic rate) tax you'd have £1,024 in a year – as you've earned £24 interest.
Now suppose that £1,000 is enough for ten weekly supermarket shops. If prices rise by 5.5% next year, you'd need £1,055 to buy the same goods.
So although your savings might have grown, the impact of inflation means what you can buy with the money has fallen, meaning your cash loses value.
So are inflation-beating accounts the answer?
Inflation-beating savings accounts are guaranteed to beat inflation, meaning your money will not lose value.
However, they are not guaranteed to be the best rates. If inflation drops and interest rates rise then you could earn more from a conventional account.
Inflation tracks the previous year's prices. Savers opening a new account are more interested in prices for the coming year.
Further reading/Key links
Best rates: Top Savings, Top Fixed Savings
Stay safe: Safe Savings