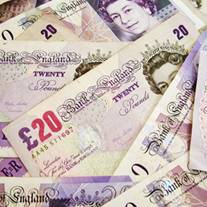 The Government has confirmed plans to simplify the state pension system but stopped short of announcing firm plans.
Work and Pensions Secretary Iain Duncan Smith said this afternoon both the Department for Work and Pensions (DWP) and the Treasury are working on "options for reform".
He said: "As the Chancellor made clear late last year, he is keen to look at options for simplifying the pension system, and that is precisely what we are doing.
"I want a state pensions system fit for a 21st century welfare system, which is easy to understand and rewards those who do the right thing and save."
Speculation is rife the Government will eventually move towards a flat-rate amount of £140 a week, however this was not confirmed today.
This would replace the full basic state pension which currently stands at £97.65 a week, topped up to £132.60 a week by pension credit for those who do not reach that threshold via other income.
Some also qualify for a second state pension, which is usually a lower sum than the basic pension.
Under the present system, the amount of state pension you get depends on the number of years you have paid national insurance.
Reforms for future pensioners
The reforms will be targeted at those yet to retire.
Sources indicate future pensioners will only get the top flat-rate sum if they have paid sufficient NI or earned equivalent credit by claiming certain benefits.
"Too often we forget this isn't just a system for those who are currently retired, but also for those who will need it in the years ahead," Duncan Smith added
"That is why, together, we must make it work not just now but down through the generations, and make sure we leave hope and stability for those generations to come."
Duncan Smith also said the system bamboozles some people.
Earlier this week, MoneySavingExpert.com reported that Pensions Minister Steve Webb think millions 'don't have a clue' about pensions.
Duncan Smith said: "S2P, Serps, graduated retirement pension, the additional state pension – these are names designed to strike fear into the heart of a young saver and confusion in almost everyone else."
Maggie Craig, acting director-general of the Association of British Insurers, says: "The current system is complicated, confusing and leaves many people uncertain of the benefits of saving."
Should you still pay to boost your pension?
Some people can pay to top-up their entitlement by purchasing NI 'years' to cover periods during which they did not work, which is mostly relevant to mothers who have taken career breaks.
Asked whether there is any point in those yet to retire buying additional years given the uncertainty, a DWP spokeswoman says: "The state pension system now says you need 30 years' NI contributions to get a full basic state pension.
"Whatever shape reform takes the principle of NI contributions will remain the same."
In plain English, it appears you won't lose out by buying NI but this is far from certain.
Further reading/Key links
Boost income: Benefits, Pension Credit, State Pension Boosting
More on pensions: Pensions guide, Annuity guide