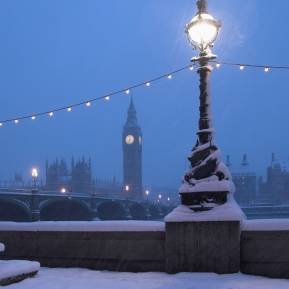 The elderly are set for a shock later this year as they will get up to £100 less from the Government to pay for their winter energy bills.
George Osborne secretly cut the winter fuel allowance, paid to most people who are 60 or older, in yesterday's Budget. The information did not form part of the 100+-page Budget document.
This news comes just weeks after all the Big Six power firms hiked the price of gas and electricity, with more Energy prices rises predicted for autumn.
Most of those aged 60-79 will get £200 instead of last year's £250 when the payment is made in November or December. Those who are 80 or older will get £300 instead of £400.
Pensions campaigner and Saga director general Ros Altmann says: "Removing £100 winter fuel allowance hits poorest pensioners hard. As food prices soar too, many over 80s cant afford heating or eating."
The rate was £200 and £300 in winter 2007/08 but was extended to £250 and £400 in 2008/09 and 2009/10, and then in the coalition agreement into 2010/11.
The Department for Work and Pensions says the measure was not mentioned in the Budget because it was only ever meant as an extension. Only had it been extended to winter 2011/12 would it have been announced.
Further reading/Key links
Check benefits: Benefit check-up
Cheap energy: Cheap gas and electricity
Government info: Winter Fuel Payments