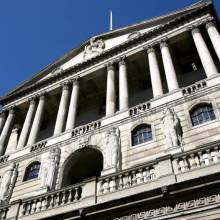 The Bank of England today announced it is holding the base rate at its 0.5% historic low for the 25th consecutive month.
Most economists predicted there would be no hike this month though some considered there was an outside chance.
Some expect the Bank's Monetary Policy Committee (MPC) to increase the rate in May, so all eyes will be on the outcome of its crunch meeting next month.
Three MPC members have previously voted for a rise to help curb high inflation but this has not been enough to force a hike.
The low interest rate environment has meant millions of homeowners are paying relatively cheap mortgage payments but savers have suffered due to the low returns on offer since 2008.
Barry Naisbitt, chief economist at Santander, says: "With three MPC members voting to raise rates last month and Consumer Prices Index inflation climbing to 4.4%, today's decision to hold rates is likely to have been another tight call.
"It is entirely possible incoming economic data in the next few weeks will change the balance of opinion. Markets are expecting an increase by mid-year unless the economic data shows that activity has been weaker than anticipated."
Pensions campaigner and head of Saga Ros Altmann says: "This is yet another opportunity missed by the Bank of England. Rate rises now will help avoid disaster later. Small rises now would help rebalance growth."
Further reading/Key links
Boost your rate: Top Savings
Cut-price home loans: Cheap Mortgage Finding