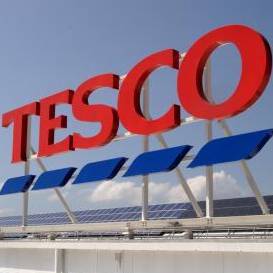 Tesco has further slashed the benefits of its Price Check guarantee by only paying shoppers the difference if they find something cheaper at Asda, rather than double the difference.
The supermarket giant blames shoppers who made money out of the scheme by identifying cheaper items at Asda before buying.
Tesco imposed a £20 per shop refund cap last month, paid in store vouchers, in addition to the £100 per month limit in an initial attempt to curb the benefits after it emerged some were profiting (see the Tesco overhaul MSE News story).
The new system comes into effect at 12pm today.
Tesco has also removed a section on its website that allowed you to view the price of Tesco items against equivalent Asda items before you shopped.
Profit-making
This site helped shoppers work out what items were significantly cheaper at Asda, allowing them to first buy at Tesco and then claim double the difference back.
One MoneySaver used the site to identify alcohol, laundry products and pet food that was much cheaper at Asda. He spent £126 at Tesco, on a shop that would have cost £81 at Asda. So he got double the £45 difference as a £90 Tesco voucher.
Others reported on our forum that they made money as the refund was worth more than the amount originally spent.
Price Check was originally launched in February to counter Asda's guarantee to pay the difference plus 1p if a basket there is not at least 10% cheaper than the nearest rival out of Morrisons, Sainsbury's, Tesco and Waitrose.
Martin Lewis, MoneySavingExpert.com creator, says: "If Tesco truly means to be price competitive with Asda the promise should be: 'If you find it cheaper in Asda we'll reduce our price'.
"Instead, this is now a relatively flaccid promise. It's a marketing ploy that gives people a false sense of comfort that Tesco is cheap and gives Tesco the security that the worst case is it has to reduce its margins to those of its competitor for a few individuals.
"Yet it's still worth active consumers checking the price promise if you're doing a big Tesco shop as you may get some cash back."
How does Price Check work?
Tesco uses the value of your basket of goods and checks if it would have been cheaper at Asda.
The guarantee is only available on comparable grocery items that are either exactly the same or of similar quality.
In addition, items bought at Tesco Express, Tesco petrol stations and Tesco Homeplus stores are excluded from any comparison.
You need to enter the code on your receipt into the Tesco Price check website within 28 days of purchase or delivery. Tesco will reply with the result of whether you're due a refund.
If so, you will get a voucher for the difference to use at Tesco, within the stated limits.
A Tesco spokeswoman says: "Price Check has given our customers confidence in our prices and transparency. But some people have misused the scheme to cash in.
"So we have taken this step to protect Price Check for the majority of our customers."