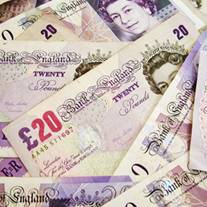 The UK economy returned to modest growth in the first three months of 2011, official figures reveal today, following a shock decline at the end of last year.
Gross domestic product (GDP) – a broad measure for the total economy – grew by 0.5% in the first quarter of the year, following an unexpected drop of 0.5% in the final weather-hit quarter of 2010, the Office for National Statistics (ONS) says.
Today's figure is a preliminary estimate and subject to revision.
Economists previously warned that growth of less than 1% in the first quarter would be disappointing and the lacklustre performance will raise serious concerns over the economy's ability to withstand the coalition Government's deficit-busting austerity measures.
The sluggish growth is likely to relieve pressure on policymakers at the Bank of England to raise interest rates in the face of soaring inflation.
Mortgages up
Meanwhile, the number of mortgages approved for house purchase rose to an eight-month high during March as activity in the property market showed signs of picking up, according to the British Bankers' Association.
A total of 31,660 loans were approved for people buying a new home, 5% more than during the previous month and the highest level since July last year.
The data backs up anecdotal evidence from estate agents that potential buyers are beginning to return to the market ahead of the traditional spring bounce.
Nevertheless the figure is still down on the 35,124 mortgages for house purchase that were in the pipeline in March last year, while it is significantly below the 70,000 to 80,000 approvals a month that are considered to be consistent with a stable housing market.