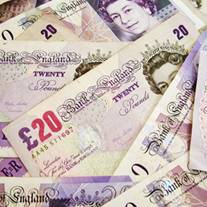 Halifax/Bank of Scotland (Hbos) customers will be entitled to £17 million in compensation after the bank was fined £3.5 million for shoddy complaints handling.
The Financial Services Authority (FSA) says up to 8,600 customers could get redress relating to complaints over investment products.
The FSA stresses it found no evidence of problems with the way investments were sold, just the way complaints about them were handled.
An internal review by Hbos revealed 45% of rejected complaints should have been upheld.
Hbos was alerted to concerns because the independent Financial Ombudsman Service overturned around 46% of its rejections.
To date, the bank has paid £2.4 million in compensation. It is expected a further £15 million will be repaid to customers once investigations are complete.
Who is affected?
Between 30 July 2007 and 31 October 2009, Hbos received 2,592 complaints. It is also carrying out a review of 6,022 advice-related complaints it rejected between 1 February 2004 and 31 December 2009.
They relate to sales of the following products: Collective Investment Plan, Personal Investment Plan, Guaranteed Growth Bond, Isa Investor and Guaranteed Investment Plan.
Any customers whose complaint was wrongly rejected will be contacted.
What do I need to do? Will I be compensated?
The FSA stresses that Hbos will contact all those due compensation by the end of July.
Nevertheless, the bank has set up a helpline for customers on 0845 6094346.
What went wrong?
The FSA investigation found that:
Hbos complaint handlers failed to take account of all relevant customer information
Complaints were not assessed competently and fairly
Poor decisions were made on whether the investments were suitable for customers who complained
Hbos failed to analyse trends in its own complaints decisions and those made by the Ombudsman so handlers were not always aware of issues
Hbos failed to carry out timely and effective analysis of the root causes of complaints to identify and remedy issues
Tracey McDermott, FSA acting director of enforcement and financial crime, says: "This fine reflects Hbos's serious failure to treat vulnerable customers fairly. It led to a significant number of complaints being rejected when they should have been upheld."

Separately, Hbos will also carry out a targeted review of its sales of investment products to around 7,903 customers who were classified as having a cautious attitude to investment risk from 30 July 2007 to 1 March 2010. This is a review at this stage and compensation has been earmarked.
In January, Royal Bank of Scotland/Natwest was fined £2.8 million for poor complaints handling.
Ray Milne, from Hbos, says: "We recognise we have fallen short of the high standards of service our customers should be able to expect of us and we apologise to them for this."