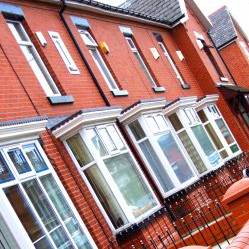 Half of younger people think Britain will become a nation of renters within a generation as many give up on the dream of home ownership, a study suggests today.
Around 77% of of 20 to 45-year-olds who have not yet got onto the property ladder still aspire to buying their own home, but 64% think they have no prospect of ever doing so, according to high street bank Halifax.
Instead, 46% said think the country is becoming more like Europe, where renting is seen as the norm, and Britain will be a nation of renters within a generation.
The perception that banks are not lending is seen as one of the biggest problems, with 84% of potential first-time buyers saying banks do not want to advance them money and will find excuses to turn them down.
At the same time, 92% say they think it is hard for first-time buyers to get a mortgage, 60% of whom think it is either very hard or virtually impossible.
The large deposits currently required were seen as a further barrier, with only 5% of people saying they were making sacrifices to save for a deposit, while 95% say they either do not have enough spare cash, were not interested in setting aside money or had tried but failed.
What does this mean for future home buyers?
Alison Blackwell, of the National Centre for Social Research, which compiled the report for Halifax, says: "The phenomenon of Generation Rent could have major socio-economic implications.
"It would mean fewer homeowners being able to buy and therefore fund the construction of the new homes required in the UK to meet demand, resulting in a slowing-down in the housing market.
"It could open up a widening of the wealth gap that already exists between homeowners and non homeowners. And people in Generation Rent risk insufficient finances at retirement."
Halifax says it plans to launch a first-time buyer pledge in July in response to the problems people face getting onto the housing ladder.
This will involve it publishing a detailed overview of its lending criteria, as well as a personalised promise on how much it will advance people, without it leaving a lasting record on their credit file.
If an application is rejected, it will give customers information on why this happened and it will provide them with a plan on how to move forward regardless of whether they are successful or unsuccessful with their application.
Tough mortgage criteria should stay
Meanwhile, a think-tank today says that banks should keep their tough mortgage lending criteria in place to help prevent another house price bubble in future.
Mortgages should be capped at 90% of a property's value, while people should also be prevented from borrowing more than 3.5 times their income, according to the Institute for Public Policy Research (IPPR).
The group says the UK has had four housing bubbles in the past 40 years, with these causing widespread damage to the economy.
The IPPR is calling on the Government and the Financial Services Authority not to give in to lobbying from the banking industry and to recommend caps on mortgage lending, both on the amount advanced as a proportion of the value of a property and the amount lent relative to a borrower's salary, as part of its Mortgage Market Review.
It is also calling for the deposits lenders require for buy-to-let properties to rise to ensure the rental income covers mortgage repayments.