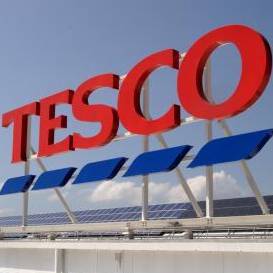 Tesco has confirmed its 'double the difference' price guarantee is dead despite an advert it placed in The Sun newspaper yesterday stating it is still alive.
The supermarket giant says the ad was a printing error and blames a third party for it.
Tesco announced last month it would only pay shoppers the difference if they find something cheaper at Asda, rather than the previous double the difference, under its Price Check promise.
The ad said: "If you find your comparable grocery shop cheaper at Asda we'll happily refund double the difference."
A Tesco spokesman said it did not appear anywhere else.
Price Check was originally launched in February to counter Asda's guarantee to pay the difference plus 1p if a basket there is not at least 10% cheaper than the nearest rival out of Morrisons, Sainsbury's, Tesco and Waitrose.
Tesco initially offered double the difference if a basket of shopping was cheaper at Asda.
But it watered down the offer, blaming shoppers who made money out of the scheme by identifying cheaper items at Asda before buying.
A Tesco spokesman says: "We apologise for any confusion. The wrong advert was printed due to a third party error.
"Tesco will not be reintroducing double the difference but we are still committed to bringing our customers the best prices possible."
How does Price Check work?
Tesco uses the value of your basket of goods and checks if it would have been cheaper at Asda.
The guarantee is only available on comparable grocery items that are either exactly the same or of similar quality.
In addition, items bought at Tesco Express, Tesco petrol stations and Tesco Homeplus stores are excluded from any comparison.
You need to enter the code on your receipt into the Tesco Price check website within 28 days of purchase or delivery. Tesco will reply with the result of whether you're due a refund.
If so, you will get a voucher for the difference to use at Tesco, within the stated limits.