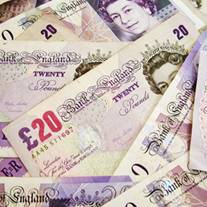 Chancellor George Osborne is today expected to give approval to plans to force banks to erect a protective firewall between their retail and investment arms, in a bid to prevent a repeat of the financial crisis of 2008.
Osborne is expected to use his annual Mansion House speech to endorse the proposals of the Independent Commission on Banking to protect the current account, loan and savings side of institutions from exposure to the risks taken by the "casino" operations of their investment arms.
The precise design of the firewalls will not be known until the Vickers Commission publishes its final report on 12 September.
The Chancellor is expected to consider Sir John Vickers' final recommendations before deciding exactly how the "ring-fence" will work and how the line will be drawn between retail and investment activities.
What changes will be made?
It is understood the Chancellor will say retail banking operations should have their own premises, IT systems, staff and funding, so that they are able to continue to function in the event of a failure by their investment arm.
High Street banks would be required to hold more capital, so that ordinary customers' savings are not put at risk if investment operations suffer heavy losses.
The Vickers Commission's interim report said in April that retail banking arms should be forced to hold capital of 10%, compared to the 7% demanded by international regulators for the entire bank.
And it indicated that the commissioners were minded to recommend a form of ring-fencing under which retail banking operations would be carried out by a separate subsidiary within a wider group, rather than by an entirely separate company.
At the time, Osborne welcomed the interim report as a "very good piece of work" which had vindicated his decision to set up the Commission shortly after arriving at the Treasury last year.
But he has withheld explicit endorsement of its key recommendations until today.
A Treasury source says: "This is a far reaching shake up to make High Street banks safer and protect taxpayers.
"The Government set up the Banking Commission to ask the difficult questions that weren't asked before the crisis and this is right at the heart of their answer. Britain is now leading the world in learning the lessons from the disastrous failures of the last decade."
It is not yet clear whether legislation will be required to put the changes in place.