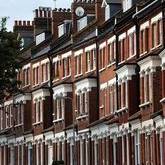 Mortgage-holders with variable rate loans could face financial difficulty as lenders effectively hike costs, according to new research from consumer group Which?
Which?'s survey, carried out this month, showed that 95% of lenders failed to fully pass on cuts in the base interest rate to consumers.
Key Points
95% of lenders failed to pass on cuts in base rate
Failure to cut rates could leave borrowers, especially those stuck on SVRs, in financial trouble
Lenders say market has changed since crisis, so rates may not match up
The Bank of England base rate fell from 5% in October 2008 to 0.5% in March 2009, a historic low, where it currently remains (see Base rate held at 0.5% again news story).
Many borrowers are trapped on Standard Variable Rate mortgages (SVR), because cheaper short-term deals have certain acceptance requirements that many households currently can't meet.
For example homeowners may only be able to borrow up to maximum percentage of the value of their home - 75% with some lenders, for instance.
Which? warns the failure to cut SVR rates in line with base rate could leave thousands of households in financial difficulty.
Its research found that seven in ten people are worried about mortgage rates and two in ten fear repossession.
Rising rates
Borrowers on SVRs are often those who don't have sufficient equity in their property or a high enough income to meet lenders' criteria for the best deals.
But more than a fifth of lenders have actually increased their SVR since the base rate hit an all time low of 0.5% in March 2009, with the average SVR now 3.48% above the base rate, compared with 1.95% in September 2008.
Which? says KRBS has the highest SVR on the market at 6.08%, which is more than 12 times the base rate, followed by Newcastle, Nottingham and Shepshed building societies all at 5.99%.
The consumer body calculates that a 1% increase to the base rate would add over £50 to the monthly repayments of someone with a £100,000, 20-year mortgage.
Peter Vicary-Smith, chief executive of Which? says: "Millions of people are on variable rate mortgage deals and for many a rate hike could mean they're facing real financial difficulties.
"Banks have enjoyed increased margins on mortgages for the last few years and when the base rate rises again, few lenders will be able to justify passing the full amount onto their SVR customers."
Changing economy
However, the Council of Mortgage Lenders (CML) is reminding borrowers that mortgage markets have changed as a result of the financial crisis.
The CML director general Michael Coogan says: "Lending rates are fundamentally driven by the cost of funds, not the base rate, although the two were more closely correlated before 2008.
"But this apparent historical relationship has been blown apart by the move to an unprecedented low base rate since March 2009.
"Since the onset of the financial crisis, firms have been operating in lending and funding markets that have changed dramatically, and we have been reinforcing the message that base rate is not a proxy for the funding costs for lenders.
"For borrowers anticipating difficulty, however, the message remains unchanged. They should speak to their lender as soon as possible if they are struggling to meet their repayments, and lenders are committed to helping them wherever they can do so."