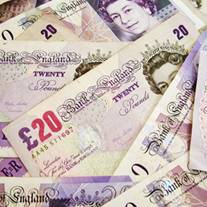 An MP leading the charge to cap the cost of payday loans and other short-term lending says she will press for legislation in upcoming talks with the Treasury.
Labour MP Stella Creasy says the practice of many firms is exploitative given expensive loans are often aimed at some of society's poorest.
She is due to meet Financial Secretary to the Treasury Minister Mark Hoban soon to discuss the subject.
This includes the fact lenders sometimes charge over 4,000% interest, which results in charges that can add up to a large proportion, or even exceed, the amount borrowed.
Creasy says: "We now have a wealth of evidence that more and more people are experiencing severe financial hardship as a result of the loans they have taken out with payday and doorstep lenders, a fact that Treasury ministers have now acknowledged.
"It is not enough merely to recognise the problem and then do nothing. I will therefore be pushing for legislation introducing a range of caps on the cost of credit when I meet the Treasury minister next week.
"There is strong cross party support for action. Britain's consumers deserve the same protection from these exploitative practices as other consumers across the world."
In some cases, someone who borrows £207 over 20 days pays £47.42 in charges, which is almost a quarter of the initial amount. Figures show one in ten payday loan borrowers earns £11,000 or less.
Creasy says one of her constituents was being chased by one firm, Wonga, for £1,600 as she was 40 days late paying when she only borrowed £800 in the first place.
She previously proposed a limit on the amount payday, doorstep and hire purchase lenders can charge in parliament in February, to take immediate effect.
This was partially defeated in a vote, though the amendment instead called for ministers to be given more time to consider new measures, to which consumer affairs minister Ed Davey said he will consider.
Creasy criticises Davey for refusing to meet with her on the subject, though his department, the Department for Business, Innovation & Skills (Bis), says he has met her twice over the past few months.
A Bis spokesman says: "The Minister takes his responsibilities very seriously – his key priority is protecting the rights of consumers.
"The problems around personal debt are important which is why we launched a call for evidence in the last year and we are currently considering our response and will bring forward proposals in due course."