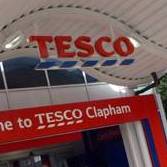 Tesco plans to launch a nationwide electrical trade-in scheme for old appliances.
It unveiled a trial this week, offering customers cash on a Tesco gift card or the equivalent Clubcard points, in exchange for a range of small to medium, old or unwanted electrical items.
The initiative is only operating in 13 stores in England, although the supermarket will roll-out the scheme nationwide if the trial is successful.
Under the trial, customers must take their item to the electrical desk in-store, where it will be valued on the spot and exchanged. However, you may be able to get a better price elsewhere.
Tesco says it has a vast list of electrical items that can be exchanged from laptops and computers to kitchen appliances. However, it excludes mobile phones and large domestic appliances such as cookers, fridges and washing machines.
This new recycling scheme comes a few weeks after Asda launched its own gadget trade-in service (see the Asda launches gadget trade-in site news story).
The service is only operating on an in-store basis so customers must take their product to a shop to find the value.
The service is available at the following stores: Aylesbury Extra, Baldock Extra, Bar Hill Cambs Extra, Cheshunt Extra, Dereham Extra, Great Yarmouth Extra, Huntingdon Extra, Ipswich Extra, Norwich Extra, Hatfield Extra, Royston Extra, Peterborough Extra, Stevenage Extra.
How much will I get?
The value of each item will vary depending on its condition. For instance, a working camera with all the cables, would be worth more than a broken camera without the cables.
Examples of prices customers could receive (in good working condition), according to Tesco, are: £34 for a Nintendo DSi, £149 for an Apple iPad 1 32 GB with wi-fi or £50 for a Garmin Nuvi 1690 sat-nav with its power adapter.
Always check you're getting the best price for your goods by first using sites such as MoneySavingExpert.com's Mobilevaluer, which tell you where you can get the most for an exchange.
It lists the top price for a DSi as £40.10 in cash from Asda, more than Tesco's £34, and the top price for a Garmin Nuvi 1690 sat-nav is £62 from CeX, compared to the £50 Tesco offers.
You may get even more selling items on auction sites such as eBay.
Matt Finch, Tesco Electricals senior commercial manager, says: "We know our customers are keen to recycle but are often unsure about how to dispose of unwanted electrical items such as old kettles and printers."