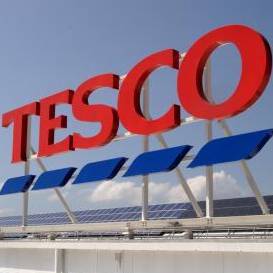 Consumers can escape a host of "rip-off" charges by purchasing concert tickets via Tesco Entertainment's new online service.
The supermarket giant this week launched an online platform where consumers can buy concert tickets without incurring booking fees or credit and debit card charges, which many companies often add.
Credit card surcharges have become a widespread problem with many airlines, cinema chains and even government agencies adding them when customers pay with a credit or debit card.
Consumer group Which? lodged a super-complaint in March asking the Office of Fair Trading to investigate these charges, which it says are "unjustifiable" (see Card surcharge super complaint news story).
Yet the Which? complaint doesn't cover booking fees which can vary between ticket sites. For example, buy tickets to the X Factor's Finalists Show at Kempton Park via Tesco and it'll only cost you £16 for each ticket. But buy via See tickets and you'll pay an extra £4.80 booking charge per transaction.
However, although all tickets bought through Tesco Entertainment will be fee-free, there are only 23 concerts to pick from, which will be held at racecourse venues across the UK, this summer only.
Tesco Clubcard users will also be able to collect double points on all ticket purchases, although you don't need a Clubcard to buy tickets.
Rob Salter, Tesco's entertainment director says: "We know customers want to buy tickets for live music events but are often faced with unexpected and additional fees. We wanted an offer that was really simple - one ticket, one price, no hidden costs."