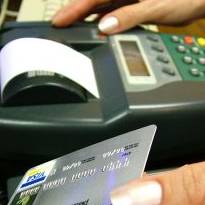 Consumer watchdog Which? has lodged a super complaint against surcharges imposed on customers who pay with a debit or credit card.
Which? has written to the Office of Fair Trading (OFT) asking it to investigate the charges, which it says are "unjustifiable" and becoming increasingly widespread.
It announced its intention to lodge the formal protest last month (see the Which? super complaint MSE News story).
The independent body says charges were often sprung on the customer at the point of payment and could be far in excess of actual costs for retailers to process the transaction.
In submitting the super-complaint, to which the OFT has 90 days to respond, Which? identifies some of the "worst offenders".
It says lettings agent Foxtons charged a customer £25 to pay a £5,000 deposit to rent a flat, while train booking site Trainline adds £3.50 for paying by credit card.
Elsewhere, Bath and North East Somerset Council charges a 3% credit card charge and internet firm AOL charges £1.99 on credit and debit cards.
In addtion, Which? claims low-cost airlines are among the worst offenders, revealing Ryanair would charge a family of four booking a return flight £40 to pay by debit or credit card.
Which? chief executive Peter Vicary-Smith says: "Consumers are really fed up with paying excessive card charges. So far, over 40,000 people have pledged their support for our campaign to bring these to an end.
"Low-cost airlines are some of the worst offenders, but excessive card surcharges are becoming ever more widespread, with everyone from cinemas, cabs to hotels and even some local authorities getting in on the act."
Which? previously said it believed the actual cost to the retailer was no more than 20p for a debit card transaction or a percentage of a credit card transaction, thought to be no more than 2%.
However, charges to the consumer are often a fixed amount or can increase based on the number of people buying tickets.
Which? says it wants the super-complaint to result in retailers telling consumers about any surcharges upfront "in plain language" in their advertising and promotions.
It also wants fees to match the cost to retailers, or for retailers to absorb the "very small" cost of debit card transactions.
Further reading/Key links
Pay less for flights: Beat Budget Airlines Fees
Go out on the cheap: Top Days Out Deals