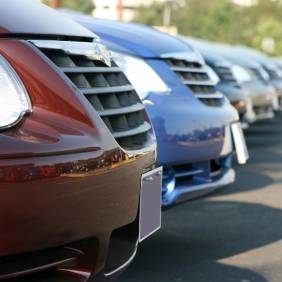 Young motorists hard hit by high car insurance costs have received a welcome respite in the last few weeks, according to figures from the AA today.
The cost of annual premiums for drivers aged 17-to-22 fell by 5.6% in April to June compared with the January to March period.
Although annual premiums for all drivers increased 3.6% in April to June this year, this was the lowest quarterly rise for 18 months.
But even with the spring decline, the average cost of car insurance for a 17 to 22-year-old is as much as £2,294 compared with the all-age average of £924.
The average premium paid by 17-to-22-year-old men is £2,872 and for women it is £1,671.
AA figures released earlier this week showed the difference between young women's and young men's cover costs was already starting to close, ahead of new rules which will ban gender price discrepancies next year (see the Insurance cost gap shrinks news story).
Simon Douglas, AA insurance director, says "Young drivers have for a long time been the biggest losers in the insurance market with premiums driving them off the road.
"They share the greatest number of serious crashes, premiums have been rising at a disproportionate rate, but it seems at last that insurers are starting to compete a bit more for their business with rates starting to come down."
Regionally, the biggest jump in car insurance premiums over the April to June period was London with a 4.8% rise to an average of £1,069.
The lowest rise – 0.7% – was in the Border and Tyne Tees areas, while the most expensive place to insure a car at present is north-west England, where annual premiums average £1,521.
The cheapest region is Scotland where premiums average £556.