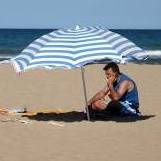 Mobile operators could be forced to slash data roaming costs under European plans, but using the web on your handset abroad could still land you a mammoth bill.
The European Commission (EC) today outlined new proposals to cut the cost of using mobile internet devices when travelling in the EU, by capping the amount operators can charge for data (the cost of being connected to the internet via a 3G network).
It also revealed lower costs to make and receive calls, and send texts. The price of using your handset abroad will slowly fall over the next three years.
If the EC's proposals are accepted, networks will only be able to charge the following maximum amounts:
EU mobile cost caps (in cents)
Current
July 2012
July 2013
July 2014
Data (p/MB)
none
90
70
50
Calls (p/min)
35
32
28
24
Calls received (p/min)
11
11
10
10
Texts sent
11
10
10
10
All prices exclude VAT
Operators can currently charge what they like per MB but must cap data usage at €50 per month (plus VAT), unless a different limit is agreed by the user. This cap will also remain, under the plans.
Speaking at a conference in Brussels, Neelie Kroes, the EC vice president of the Digital Agenda, says: "A mobile should be mobile.
"But many people currently switch off their phones, smart phones and other mobile devices when travelling to another EU country because the current prices for roaming calls, texts and data access are so high.
"Competition is still very weak. Customers still get a raw deal when they cross borders. Operators still enjoy outrageous margins, particularly on data downloads."
Mobile operators have until June 2012 to dispute the proposals, otherwise the new prices will be in place until at least 1 July 2016, when the EC will review the market again.
Big bills for roaming abroad
But even though prices will be capped, you could still arrive back from your jollies to a huge mobile bill, experts warn.
With over 33 million Brits planning to take their smartphones abroad with them this summer, price comparison website uSwitch.com has advised holidaymakers to take care when turning their mobiles on overseas.
Uploading a photo to Facebook or Twitter will use around 2MB per photo it calculates. Even with the new price caps in force, it will cost you an extra €1 on your bill per picture.
2MB of data is also roughly equivalent to surfing the net for just under two hours, or sending around 200 emails without attachments.
Kroes says she believes the EC's proposals will open up the mobile data market however, and could mean alternative operators may begin to offer more competitive data bundles.
Beat roaming charges
Until then however, here are some tips to help you cut the cost of data roaming abroad:
Use free wi-fi: Find free wi-fi hotspots abroad so you can roam for free without using 3G. Sites like Free Hotspot and Hotspot Locations find free hotspots near you.


Check add on bundles: As with traditional roaming, providers offer data add-on bundles. While pricey, they can help cut costs if you're planning to surf the net a lot.


Turn off 3G: By turning data roaming off, you should protect yourself from hefty charges, however beware of apps and games that need web access to run - they may turn your 3G back on automatically.