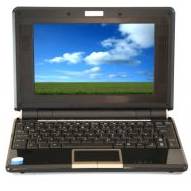 The Office of Fair Trading has opened investigations into a number of websites that charge people for government services that are available either for free or for a lower price.
MoneySavingExpert.com has regularly warned of sites that charge consumers for services that are free such as European Health Insurance Card (EHIC) applications, applying for child benefit and getting a tax refund (see the Copycat websites MSE News story).
Key Points
OFT targets websites that charge for free services
EHIC, tax refund and driving test sites under the microscope
Fake EHIC sites were shut down last year
The OFT says its investigation will cover those issues, as well as firms that charge higher fees than necessary to apply for a driving theory test, amongst others.
The watchdog shut down a number of fake EHIC websites last August after it found many tricked consumers into paying, though the OFT still gets complaints (as do we) about other similar sites.
This time, in a wider investigation, the OFT will consider whether websites are deceptively presented as official government services – which is an "unfair commercial practice".
Cavendish Elithorn, from the OFT, says: "It is important that companies are clear about the service they are offering, and do not trick people into paying for something that they can get for free or much cheaper on government websites.
"We will be considering whether any of the sites under investigation are misleading consumers."
Applications for EHICs can be made free of charge from the NHS website. An EHIC gives cardholders state-provided medical treatment in most European countries at the cost a local in that country would pay, which may be free.