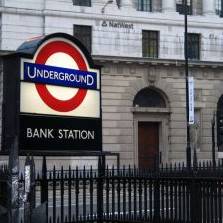 The Bank of England today announced it is holding the base rate at its 0.5% historic low for the 29th consecutive month.
That is good news for borrowers, with the price of a fixed rate mortgage now at an all-time low as lenders factor in a longer spell with rates at rock-bottom.
The UK's third biggest lender, Nationwide, this week became the latest lender to drop rates when it said it will reduce all five-year fixed mortgage deals by 0.1 of a percentage point and all two-year trackers by 0.15 of a point.
However, the extended period of lower lending costs spells more misery for pensioners and savers who will continue to suffer low returns on their money, at a time when high inflation is eroding the value of their deposits.
David Kern, chief economist at the British Chambers of Commerce, believes the Bank's Monetary Policy Committee should keep interest rates on hold until at least the early months of 2012.