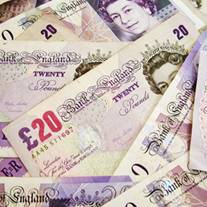 New government proposals to change council tax benefit could see some claimants facing a 20% cut in what they currently receive.
The Government has released proposals for a new localised council tax support scheme, to replace the current central system.
Benefits specialist Entitledto claims it will leave some recipients facing a 20% cut. However, pensioners will not see a drop.
At present, lower income households pay a reduced, or in some cases zero, amount of council tax through a system of relief called council tax benefit.
But the Government has announced plans to abolish council tax benefit in its current form and replace it with a new system of local support.
It is hoped a localised system of support for council tax, will ensure the most vulnerable in society are protected, but the amount provided to local authorities for the new system will be 10% less than at present.
Currently, over 5.8 million people claim council tax benefit, more than any other means-tested benefit. Over half of claimants are pensioners.
On average, council tax benefit is worth £820 a year (£15.80 per week), although many people don't realise they're entitled to it.
What's the timetable?
The proposals, which are under consultation until 14 October will only affect those living in England, although separate proposals are likely to be made in Wales and Scotland.
The changes, if approved, will come into force by April 2013 and will mostly affect how you claim for council tax support and how much money you can claim.
Dr Phil Agulnik, from Entitledto, says: "The cost of localism is that local authorities will be forced to do much of the Government's dirty work on welfare reform.
"Unless local authorities can collectively persuade the Government to include nationally-prescribed discounts in the new scheme, they will in effect have to implement cuts of almost 20% on working age claimants."