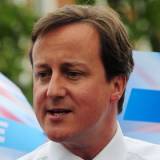 The Prime Minister has confirmed the Government will meet the cost of much of the riot damage for those who are uninsured.
David Cameron (right) told the House of Commons today that anyone whose has suffered damage to or loss of property can make a claim to the police under the Riot Damages Act.
Key Points
Scheme for uninsured losses set up
Covers property damage and theft
Insured can use it too
This applies to businesses and residents, and covers property damage, theft of contents and damage to contents. However, damage to cars and claims for business interruption are not covered.
The scheme can also be used by those who are insured to cover certain losses.
Many of those affected by the riots were not insured, particular those in more deprived areas.
Some estimates suggest the damage could cost the Government over £200 million, as it's not just individuals and businesses that can make claims. Insurers can also recover the cost of payouts under the same act.
Cameron said: "Any individual, homeowner or business that has suffered damage to or loss of their buildings or property as a result of rioting, can seek compensation under the Riot Damages Act.
"The Government will ensure the police have the funds they need."
Deadline extended
Crucially, the Government has also extended the deadline under which a claim can be made from 14 days to 42 days on the advice of the Association of British Insurers (ABI) trade body.
A key concern with the 14-day cut-off was many are unable to get to their homes as they are crime scenes, or they may be burnt out, so may have missed the deadline given they may need to collect evidence.
What to do if you're uninsured
Update, 17 August, 3pm: The information below on claiming from local police authorities is now out of date. The Government has since created a new central claims bureau. For full details, see the Central compensation bureau news story.
The Home Office says claims should be made to your local police authority within 42 days of the incident.
Below is a list of the relevant local authorities and contact details for help (none have dedicated web help at time of writing).
What evidence do you need? Treat this like an insurance claim which means having any evidence of damaged items (such as photos) or evidence that you owned them if stolen, lost or destroyed (such as receipts, photos). You will also need estimates of how much repairs will cost.
However, the insurance industry points out that the police have not had to deal with such claims on such a large scale before, so it is not yet clear what the precise process will be, so call your relevant authority for advice.
Insurers and brokers are working with police behind the scenes to advise them on what processes to adopt to verify and handle claims.
For now, here is a police riot claims form to download to give you an idea of what information to include.
What to do if you're insured
You can make a claim from the police or your insurer/broker, it's your choice.
The ABI and the British Insurance Brokers' Association (Biba) recommend you make a claim via your insurer or broker.
Graeme Trudgill, from Biba, says: "An insurer or broker can hold your hand, sort out repairs for you, they have all the experts available. They should be your first port of call."
Trudgill points out that even those who are insured who make an insurance claim, can also seek compensation from the police for an excess (deductions made from a claim) or uninsured items.
See our original Riot help MSE news story for what insurance covers for riot victims. When making an insurance claim it's crucial to do so as soon as possible. Some policies stipulate a 7-day time-limit for first notification.
Even if your property is unsafe to enter or you have no policy details, make the call so your insurer is aware.
Other government help
Cameron also announced the following:
The establishment of a new £20 million support scheme to help affected businesses get back up and running quickly.
Local authorities will grant business rate relief, by funding at least three quarters of their costs.
The Government will defer tax payments for businesses in greatest need.
For houses and businesses most badly damaged, the Government has told the valuation office to immediately stop liability for council tax and business rates.
The Government will weed out unnecessary planning regulations to ensure businesses can get repairs done as soon as possible.
The Government will meet the immediate costs of emergency accommodation for families made homeless by these disturbances.