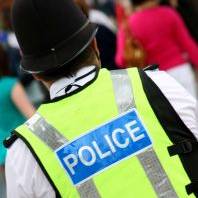 Business owners, motorists and residents affected by the riots that hit many parts of the UK should be covered under most insurance policies, according to senior insurance figures.
For those without cover, there may be help available via crisis loans or a separate compensation scheme.
Key Points
Insurance likely to pay out
But check policy wording
If no insurance, crisis loans may be available
The Association of British Insurers (ABI) estimates the cost to households, businesses and insurers will top £100 million.
Even those with insurance should act fast as some policies have a time limit on when you can claim. Some are within seven days of the incident.
Below, we round up the financial aid available to those affected.
We need your help to help those affected
This is a constantly evolving story, we will update it throughout the week. If you have ideas or suggestions that may help victims please email news@moneysavingexpert.com.
Insurance – damage to homes
The ABI says damage to homes, including riot damage and fire, would be covered under a standard home insurance policy. It adds that many policies will also cover people for accommodation costs if they can't stay in their home.
Insurance – damage to cars
The AA similarly says comprehensive car insurance policies will normally cover you for any damage to cars that have been smashed, burnt out or damaged in any other way by the rioting.
Third party policies will not cover you because they exclude cover for your car by their nature.
Third party, fire and theft may cover you for fire-related damage, so check the policy wording.
Insurance – damage to businesses
The ABI says most policies will cover the direct physical damage and theft, plus they will pay compensation for business interruption, if the policy includes that cover.
How to claim
Contact your insurer or broker as soon as possible. Some policies will have a time limit on when you can claim so don't delay.
As with all insurance, the policy wording is key so check to ensure there are no exclusions, though your insurer will be able to advise you on that.
Nick Starling, director of general insurance and health at the ABI, says: "It is important for people to contact their insurer to check what they are covered for and arrange for immediate help."
The British Insurance Brokers' Association says the majority of insurance providers operate a 24 hour claims line and can help people arrange for emergency repairs and the damage to be inspected as quickly as possible.
Martin Lewis, creator of MoneySavingExpert.com, says: "After a horrible night, thankfully people are volunteering to clean up the streets. Unfortunately, it will take longer than that for those personally affected. It's to be hoped the insurance companies and social security operatives will pay speedy and quick attention to help people get back on their feet.
"If you have been a victim of the riots and are struggling to get what you are owed, please email the link above and let us know, and if we can, we'll try to help."
If you don't have insurance - can you get compensation?
Many insurance experts say large numbers of homes, cars and businesses affected will not be insured, especially those in deprived areas. However, there may be help available.
The police/Government must compensate individuals and businesses that suffer loss or damage as a result of a riot, if a claim is made. There is no cap on the level of compensation.
See our separate Riot compensation scheme MSE news story for full details.
If you don't have insurance - crisis loans
If you're struggling, there are two main types of loan available from the Government's Social Fund that can give out up to £1,500. These may be able to provide you with interest-free borrowing rather than getting any commercial debt.
Crisis loans are for emergencies or disasters, and to help stop serious damage or risk to you or your family's health and safety. You don't need to be in receipt of benefits to get them.

Budgeting loans are only for benefit-recipients, but allow a wider range of borrowing. For instance, to pay for clothes and furnishing.
To apply, fill in the Department of Work & Pension's claim form for the crisis loan or budgeting loan and take it into your nearest Job Centre.
Demand may be extremely high at the moment and there isn't a bottomless pot of money, so if the Job Centre decides your circumstances aren't urgent or you're not struggling, you may not get anything.
Help from banks
Talk to your bank or building society if you're struggling financially as a result of the riots.
Some, such as Barclays, have already pledged to waive overdraft fees, temporarily extend customers' overdrafts, or start an overdraft for those who don't have one, if affected.
Many banks are also helping business customers. The British Bankers' Association trade body has a list of firms and what they are doing for customers on its website.
Charitable help
Another option is to contact any charities or benevolent funds you may be linked to as these can help with advice, counselling and in some circumstances grants. Some examples include:
Civil Service Benevolent fund – for current, former and retired employees of a civil service department.
The Royal British Legion – for serving and ex-service personnel and their families.
Teachers' Support Network – for training, serving and retired teachers.
Nurse Aid – for all nurses registered with the UK Nursing and Midwifery Council (NMC), together with retired nurses, health care assistants, auxiliaries and student nurses.
Retail Trust – for employees or business owners within the retail sector.
If you've nowhere to sleep
If your home is damaged and you can't get any help from an insurer or you have no-where else to go, housing charity Shelter says you can contact it for advice on 0808 8004444 or by visiting the Shelter website.