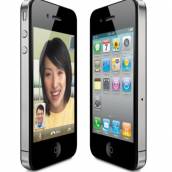 Millions of mobile phone users have never switched provider so could be missing out on huge savings, a report claims.
However, switching isn't the only way to save money on your mobile bill, though doing absolutely nothing could be a recipe for disaster as you could miss out on hundreds of pounds a year in savings.
Some 44% of the 8,000 polled by consumer lobby group Which? have never moved to another network. Meanwhile, roughly half of those who have switched in the past two years say they now spend less.
Nine of out 10 of those who have transferred in the past two years say the process is easy. New rules introduced in April by regulator Ofcom mean it should take no longer than one working day.
Separate research by price comparison site Billmonitor.com shows users typically pay up to £200 more a year than necessary.
Becca Talbot, MoneySavingExpert.com consumer products analyst, says: "Consumer apathy can be costly. Be proactive to get yourself a better deal. Do your research, compare tariffs and haggle with your current provider to see how much you can save."
Here are MoneySavingExpert.com's top tips to slash your mobile bill:
Get the best deal. Use comparison sites such as Billmonitor or Omio to find the best package for you, which may be from your current or a rival provider.


Haggle. Also call your existing provider, tell it you want to leave, quoting the best deal possible elsewhere, to check if it'll better it. Your existing provider may also be able to tweak your current tariff so you can get the most from your monthly calls and texts allowance.


Get free texts. If texting outside any allowance, there are ways to do this for free. These include using smartphone apps such as Whatsapp which are free to use if you have a data allowance (as messages are sent via the internet). Alternatively, you can text via a computer using services from the likes of O2 or SendSMSNow.


Cut tariff out of contract. Even if you don't switch provider, you can sometimes cut costs when your contract ends if you don't want a new phone by moving to a Sim-only deal, which is normally cheaper. Anyone on an iPhone contract waiting for the next model can use this trick, for instance.


Contract or pay-as-you-go? Generally speaking, anyone who wants a snazzy new phone is best on a contract. For others it depends on your usage. Lower users are generally better off on PAYG. For higher users, it's important to compare tariffs as it will vary.