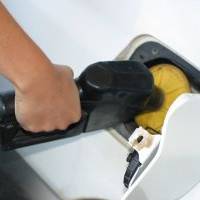 Supermarkets have stepped up a forecourt price war by cutting petrol prices for the second time in a week.
Tesco plans to reduce its pump prices by up to 2p a litre from today, on top of the 1p cut announced earlier last week.
Rivals Asda, Morrisons and Sainsbury's have also made similar moves as firms use the forecourt as a key battleground for attracting shoppers (see the Asda and Morrisons to cut petrol prices news story).
The downward pressure on prices comes after recent financial turmoil caused a sharp slide in oil prices.
They have tracked the decline in stock markets, with New York listed crude down to around 85 US dollars (£52) a barrel from 100 US dollars (£61) last month and 115 US dollars (£70) in May.
However, prices on Britain's forecourts have not mirrored the oil price drop, with unleaded petrol costing on average 1.8% more than in early April.
The AA said last week the average cost of unleaded petrol last week stood at around 136.5p a litre, just a penny short of the record seen in May. Diesel was priced at more than 140p a litre.
The industry points out that some 60% of the pump price is accounted for by fuel duty and VAT, with another 10% going on delivery costs, marketing and profit margins.
The weaker performance of sterling against the dollar has also offset the drop in the price of crude.