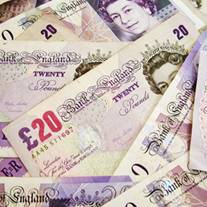 A merger involving Yorkshire and Norwich & Peterborough building societies remained on track today after members gave the deal their support.
Of those N&P members who voted, nearly 90% of savers and 87% of borrowers were in favour of the tie-up, which will create a society with three million members and a network of 224 branches and 89 agency offices.
The merger, which is expected to complete on 1 November, was announced in April following a difficult period for N&P, the smaller of the two societies.
It was hit with a £1.4 million fine and agreed to pay £51 million to its customers after it mis-sold investment products in collapsed firm Keydata Investment Services. The group subsequently made a £48.9 million loss for 2010.
For Yorkshire, the tie-up is the latest in a raft of recent deals to snap up smaller mutuals.
It has grown by expansion amid a wave of consolidation in the sector since the financial crisis, merging with Barnsley Building Society in 2008 and Chelsea Building Society last year.
Yorkshire has around 2.6 million members and 178 branches, and employs 2,900 staff, including 1,800 at its head office in Bradford.