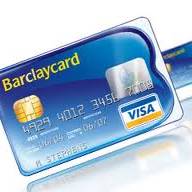 Egg Money cardholders will keep their 1% cashback when they are sent a replacement Barclaycard later this year.
The future of the perk had been in doubt after the UK's largest credit card provider bought Egg's plastic business in April, which involves the transfer of 1.15 million card holders.
Key Points
1% cashback to stay on Egg Money
All promotional interest rates to be honoured
All Egg card holders to get Barclaycards later this year
But Barclaycard has announced all Egg card holders, whether they have an Egg Money or Egg Visa card, will maintain their existing terms, including any promotional balance.
For Egg Money card holders, as well as the 1% cashback (capped at £200 a year), this includes the £12 annual fee for those who applied from July 2009, and certain insurances which include a 12-month additional warranty for any electrical item over £50.
All Egg Visa card holders will also maintain interest rates. They will also have access to the Barclaycard Freedom rewards programme as they do not currently get cashback.
A Barclaycard spokesman says where there is a change to terms, it will be to the consumer's benefit. For example, Egg card holders pay a £16 late payment fee but this will drop to £12.
Customers will be sent new Barclaycards over the next few months. Egg Visa holders, which represent the majority, will be sent a standard Barclaycard.
Egg Money holders will get a newly-created Barclaycard World Mastercard. They won't have access to Barclaycard Freedom as they have the 1% cashback instead.
Both sets of users will be able to use contactless technology to buy items at £15 or less by touching the card against a reader at certain stores.
Meanwhile, Egg's 550,000 savers will be transferred to Yorkshire Building Society later this year as Egg owner Citi offloads its core UK retail business.