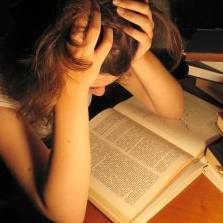 Shadow Chancellor Ed Balls has given his backing to MoneySavingExpert.com's petition calling for financial education to become a compulsory part of the school curriculum.
Balls last night called on his 35,000 Twitter followers to sign the petition, which already has over 60,000 signatures.
He retweeted a tweet from this site's founder Martin Lewis which said: "Great to hear u continue to champion fin ed in schools. Pls cld u RT the petition http://bit.ly/qbsKtF."
Balls had spoken at a banking event earlier in the evening hosted by consumer lobby group Which? where he said: "Every young person should get compulsory financial education."
If the petition gets 100,000 signatures, the issue will be eligible for debate in the House of Commons.
Balls was a keen supporter of financial education when he was Secretary of State for Children, Schools and Families while Labour was in power.
Financial education was due to become part of the curriculum under Labour's reign when Balls, along with Martin Lewis, launched the proposals in January 2010.
However, as those plans were tied in with sex education they were scrapped because of the row over teaching sex to kids ahead of last year's General Election.
Martin Lewis says: "We've been a nation that educates our youth into debt when they go to university but never educates them about debt.
"We never explain to people how debt works, how to borrow correctly, and how to choose who to do it with."