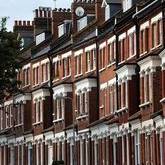 House prices dropped 1.2% last month, the Halifax says today, ending three months of rises.
The average price of a house fell month-on-month to £161,743 in August, although the "more reliable" quarterly change showed a 1% rise.
Key Points
Halifax saw house prices drop 1.2% in August
Nationwide saw prices drop 0.6% in August
Experts predict prices to continue to fall
Martin Ellis, housing economist at Halifax, says prices and activity in the market should be stable over the coming months.
The findings are in line with fellow lender Nationwide, which saw prices drop 0.6% in August but said the decline did not change a "relatively stable" picture (see the House prices edged lower news story).
House prices peaked at £168,593 in April 2010 and fell to £160,393 in April this year before moving back up to £163,765 in July.
House prices predicted to fall
Howard Archer, chief UK and European economist at IHS Global Insight, says today's figures reinforced the belief that house prices would come down over the coming months. IHS forecasts prices falling by around 5% by mid-2012.
Archer says: "We suspect that squeezed purchasing power, tightening fiscal policy, a softening labour market and persistent serious concerns over the economic outlook will limit potential buyers and weigh down on house prices."
The fall in prices comes as activity in the housing market remains low.
While the Bank of England reported that mortgage approvals for house purchases rose modestly to a 14-month high of 49,239 in July, this was still substantially below a monthly average of around 90,000 since 1993.
The main support for house prices will come from the fact that interest rates are likely to remain very low for some time, analysts add.
Nicholas Ayre, a director of UK buying agents Home Fusion, says a double-dip recession was becoming more realistic and if the economy goes down, the property market will go down with it.
He says: "The low interest rate environment, competitive mortgage finance and the low supply of housing are providing a degree of support to prices, but there is no guarantee they will withstand the weight of economic collapse."