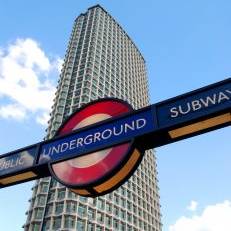 London's mayor came under attack today after announcing bus and Tube fares in the capital will rise by an above-inflation 7% next year.
Boris Johnson confirmed that from January 2012 fares on London's Tubes, buses, London Overground, Docklands Light Railway (DLR) and trams will go up by July's RPI figure of 5%, plus 2%.
Key Points
London public transport fares to rise 7% from January
Many train fares to rise 8% from January
'Blow to passengers'
This is a further blow for those who use public transport, after it was announced only last month that regulated nationwide rail fares, which includes season tickets and long distance off-peak fares, will increase by an average 8% in the new year (see the Rail fares hike news story).
Johnson says: "I understand that any increase in tough times is difficult.
"This is a package that has sought to balance the needs of today's passengers whilst ensuring we continue apace with plans to overhaul London's transport system in the face of unprecedented demand."
'Savage blow to passengers'
Caroline Pidgeon, leader of the Liberal Democrat London Assembly Group, says: "This is the fourth year of fare misery that Londoners will face under Boris Johnson.
"He has failed to tackle effective action to tackle fare evasion or cut waste which is widespread throughout TfL. If the Mayor got on top of these issues, there would be no need for such severe fare rises, especially for low-income Londoners."
Bob Crow, general secretary of the Rail Maritime and Transport union, says: "This inflation-busting fares increase is a savage blow to passengers."