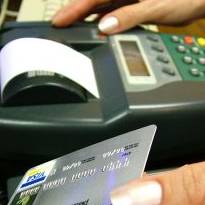 All MBNA-branded credit cards have been withdrawn from sale in the UK today.
The move comes as part of measures by MBNA parent company Bank of America to prepare the UK operation for sale.
MBNA took its plastic range off its website today.
Consumers have subsequently lost the opportunity to switch to a number of top deals.
For instance:
the MBNA Amex cashback card pays 1.5% on petrol and food, and 0.75% on everything else;
the MBNA Platinum card offers 0% on balance transfers for 20 months with a 2.95% fee of the amount shifted;
the MBNA Rate for Life card pays 5.9% on balance transfers until paid off, with a 1.5% fee.
The company also runs a number of other cards such as the Virgin Money and Lasminute.com credit cards, as well as plastic offered by many charities and football teams. These will continue to be on sale.
An MBNA spokesman says: "Our parent company Bank of America announced in August it was exiting the credit card business in Europe.
"As part of our efforts to prepare our business for sale we have decided to slow down some of our MBNA marketing activity.
"This means we are not accepting any new applications for MBNA-branded credit cards until further notice."
Existing customers are unaffected and can use their cards as usual.
However, MBNA often offers promotional balance transfer rates to existing customers, though these are now under review, so may be pulled.