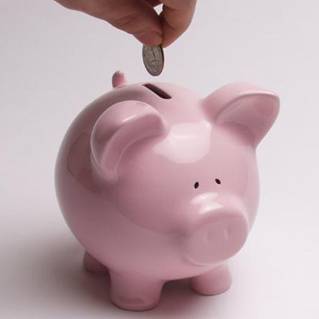 Government bank National Savings & Investments (NS&I) has today pulled its index-linked savings certificates that guarantee to beat inflation.
New customers will no longer be able to apply, though postal applications received by the close of today will be honoured. Existing customers are unaffected.
Key Points
Inflation-busting deal axed
Almost 500,000 signed up to popular certificate
No standard accounts beat inflation
The tax-free index-linked certificates pay the Retail Prices Index (RPI) inflation measure plus 0.5% on deposits between £100 and £15,000 for five years.
The axing is a blow to savers hoping to ensure their cash keeps up with the soaring cost of living. Financial information group Moneyfacts says there are no standard accounts whose returns beat the current 5% RPI inflation measure for taxpayers.
Almost 500,000 opened the latest batch of index-linked accounts, showing their popularity in the current low interest rate climate.
The current batch of NS&I savings certificates, which also includes the tax-free fixed interest savings certificate, has been on sale for almost four months.
Why withdrawn?
NS&I says they have been pulled to prevent the bank breaching its net financing target of £2 billion for the current financial year. That figure is derived from deposits across all NS&I products, minus premium bond prize money, withdrawals and interest payments.
Jane Platt, NS&I chief executive, says: "To ensure that we do not exceed the upper end of our net financing target range, we've taken the decision to withdraw savings certificates from general sale at this point.
"The volume of sales over the past few months is such that our forecasts show we were at risk of exceeding the top end of the net financing range, so we needed to take action to reduce sales."
While they guarantee to beat inflation, it doesn't necessarily make the index-linked certificates the top accounts. If inflation dives over the next few years and interest rates rise, the returns may no longer look so spectacular.