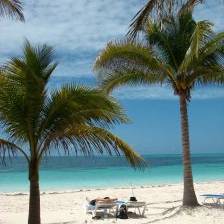 Britain's biggest holiday firm warned today that the price of a summer get-away will rise next year as it bears the brunt of higher fuel and accommodation costs.
Thomson and First Choice owner TUI Travel says it will pass a 5% increase in the cost of providing a package holiday on to customers.
The news signals more pain for consumers who are already going abroad less as a result of the weaker pound and the squeeze in disposable incomes.
Average TUI selling prices for next summer are up 10%, although this is partly because it has sold more specialised holidays, which tend to be more expensive.
Meanwhile, visitors to the London Olympics have been urged to book accommodation as soon as possible as prices are likely to soar.
A report by booking website Hotels.com shows prices for hotels during major sporting events tend to rise 30%. Costs tend to increase further as each event draws closer.
Alison Couper of Hotels.com says: "Prestige sporting events are one of the key drivers of hotel prices and can lead to double-digit percentage increases, as many rugby fans are finding at the moment.
"It is expected that several thousand additional hotel rooms will be available in the city in the run-up to the 2012 Olympics.
"Despite the extra capacity, we would urge people thinking of coming to the capital next summer to book their accommodation as soon as they can as the demand and prices are likely to soar the closer we get to the event."