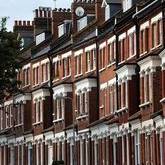 The Government has announced plans to continue a council tax freeze in England at today's Conservative party conference.
Council tax, introduced in 1993, was held for this tax year. Chancellor George Osborne has now revealed plans to continue the freeze throughout the next tax year (2012/13).
The Government cannot force councils to freeze bills but it is offering to give those that limit spending rises to 2.5%, the money they need to cover costs.
The move will be paid for using £805 million of unspent cash from Whitehall departments.
Money will also be offered to the Scottish and Welsh administrations, which will choose how it is spent.
Osborne says: "When so many bills are going up, council tax can be the one bill that doesn't. That's help for families, so together we ride out the storm."