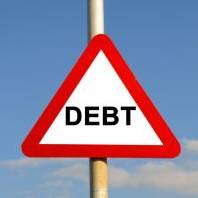 A Labour MP is spearheading a campaign to force fee-charging debt management firms to clearly state free help is available.
Yvonne Fovargue, MP for Makerfield, yesterday introduced a bill in parliament requiring firms to include information about where people can access free debt advice in all of their advertising.
Fee-charging debt firms have been blamed for causing harm to already-indebted consumers by charging hugely-inflated fees.
The charity Citizens Advice recently found, in one of many similar examples, a company that charged a borrower £62 a month, of which only £1.13 each went to a handful of loan or credit card firms owed cash.
Meanwhile, the Office of Fair Trading recently published guidance, as part of a consultation, stating debt management firms must provide consumers with clearer information on services and fees.
Citizens Advice, and similar organisations, such as the Consumer Credit Counselling Service, offer free debt help.
Fovargue says: "Too many fee-charging debt management companies take advantage of the fact that people in debt are under considerable stress and often turn to the companies that advertise or cold call.
"This bill would ensure vulnerable individuals are aware of the free options available and can make an informed choice."
She says her bill has broad political support. It will be considered again in the new year.
Citizens Advice chief executive Gillian Guy says: "People already struggling, trying to do the right thing, should not be pushed over the brink by unaffordable fees or inappropriate services."