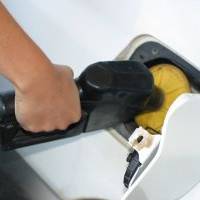 The Chancellor has announced he is scrapping the 3p fuel duty rise scheduled for early next year in a bid to help hard-pressed motorists.
The price of fuel had been due to increase by 3p per litre on 1 January.
The price was also due to rise by 5p in August but it will only rise by 3p then.
Nevertheless, the cost of filling up is already a huge burden on households.
The average price of a litre of unleaded is currently £1.33, according to the website PetrolPrices.com.
About 60% of the price we pay at the pumps is tax, compounded by VAT at 20%, which is an extra layer of tax on top of the duty, as VAT is charged on the total price.