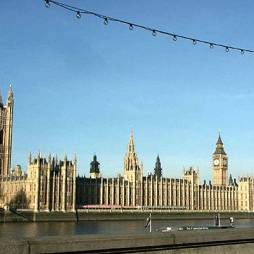 The Government has responded to our e-petition for compulsory financial education in schools by stating it wants youngsters to be taught about money but without committing to compulsory lessons, in what's been described as "political waffle".
The MoneySavingExpert.com petition hit the magic 100,000 signatures eight days ago, which is the trigger at which point all issues raised in government e-petitions are considered for debate in the House of Commons. By 3pm today, it had 103,680 signatures.
As Tory MP Justin Tomlinson, who set up the the All Party Parliamentary Group (APPG) on Financial Education for Young People, has agreed to sponsor the petition, and other MPs have agreed to support it, it stands a good chance of a hearing.
The official Government response says: "The Government agrees that young people should have access to good quality personal finance education, so that they leave school with the knowledge and confidence to manage their money effectively.
"Parents can also play a crucial role in helping young people to become financially aware in their day-to-day lives.
"Schools already use Personal, Social, Health and Economic (PSHE) education as a framework within which to teach young people about personal financial management.
"The existing PSHE programmes of study include elements aimed at ensuring that by the time they leave school, pupils should be able to manage their money, understand and explain financial risk and reward, and identify how finance will play an important part in their lives and in achieving their aspirations.
"We are currently carrying out a review to determine how best to support schools to improve the quality of all PSHE teaching."
'Depressing news'
However, PSHE is not currently a compulsory part of the curriculum.
Martin Lewis, MoneySavingExpert.com creator, says: "It's slightly depressing to be greeted with such political waffle over the petition.
"The petition is about compulsory financial education. PSHE, which it mentions, isn't compulsory, nor is personal finance a substantial part of this.

"We will be working hard with the APPG to ensure this stays on the agenda and we get a debate. Then, hopefully the Government will actually listen to what over 100,000 people are asking for."