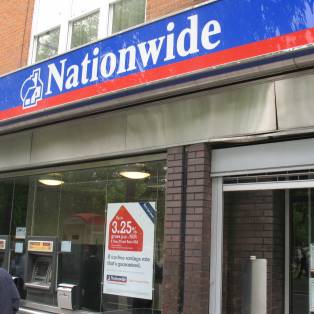 Some 400,000 Nationwide customers are in the process of receiving an upgraded credit card that is free to use overseas and comes with cashback.
The building society will give eligible members a new plastic, called the Select credit card, that comes with no fees to use abroad plus 1% back on UK purchases for the first three months, then 0.5%.
Nationwide began the Select card roll-out in September. It is expected to be complete by the end of January.
The card is one of the best deals available for spenders. Nationwide says it may make it available to new customers.
Higher cashback is available but it is rare for card firms to combine cashback and fees-free overseas use.
However, only those who pay the card in full will get the maximum benefits otherwise interest will dwarf the rewards.
Who qualifies?
Only those with a Nationwide FlexAccount, where it is their main current account, and holders of the Classic, Gold or Cash Reward credit card will get the new Select card.
A main current account is defined as one that comes with a Visa debit card where the user has transferred an old account using the society's transfer service or has deposited £750 or more per month for the past three months.
Those with the Nationwide Credit Card, which has only been on sale since February, will not get a Select card.
The Classic, Gold and Cash Reward credit cards went off sale in February.
Current charges/cashback
Classic, Gold and Cash Reward credit card holders are charged 1% of the transaction amount in most non-European countries, so a £100 purchase in euros would cost £101. This is still less than the typical 3% fee levied by other providers.
Those with the Nationwide Credit Card build a commission-free overseas allowance, which is made up of £1 for every £5 spent in the UK. Purchases outside the allowance attract a 2% fee.
The FlexAccount comes with a 2% charge for using overseas plus £1 per cash withdrawal.
Cash Reward cardholders get 0.25% cashback on purchases, so 25p per £100 spent.
Charges changes
The move is the latest juggling of overseas charges by Nationwide.
Its credit and debits cards were free to use overseas until early 2009, but the society has gradually introduced a succession of fees, though still lower than the market average.