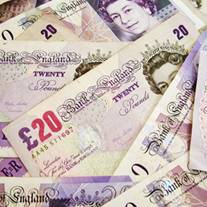 Borrowers are to be better protected from dodgy credit brokers, as the Office of Fair Trading (OFT) has today published new guidance setting out standards it expects.
The moves are additional measures after the OFT cracked down on firms that charged fees for finding hard-up consumers a loan where they pocketed the cash without carrying out the service (see the Loan fees curbed MSE News story).
That measure in June was a response to charity Citizen Advice's super-complaint in March, where it warned of inappropriate, unsolicited cold calling by telephone or text and firms taking upfront fees from a borrower's bank account without consent.
The main aims of the new guidance are to tackle unfair practices including:
Charging up-front fees and then not delivering the promised service.
Unauthorised debiting of customer accounts.
Inappropriately asking customers to use premium rate phone numbers, and/or keeping customers who have called a premium rate service on the line for prolonged periods.
Failure to refund, or delay in refunding, fees, where a refund is due.
In addition, while cold calling has not been banned, firms who carry this out have been told not to mislead consumers.
David Fisher, director of the OFT's Consumer Credit Group, says: "The number of complaints in this area has risen significantly and is a cause for concern. Credit brokers and intermediaries must comply with our guidance.
"Any business that fails to do so will face the risk of enforcement action, which may include revocation of its licence."